Shipments originating from the United States destined to Nigeria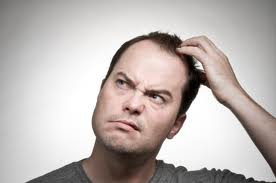 Lagos, Nigeria as many other African countries is a growing market that cannot be neglected. Any person intending to import physical goods into Nigeria whether air or ocean freighted shall in the first instance process Form "M" through any Authorized dealer bank irrespective of the value and whether or not payment is involved;
"Form M is required to book a shipment departing from the USA" & it needs to be obtained in Nigeria & the form number would appear on the AWB or Bill of Lading. Contact experienced freight forwarders to receive assistance with your documentation & charges for your shipping to Nigeria. Contact www.etcinternational.com or click the biton below:
Shipment of Hazardous Cargo via air freight
Origin: USA. Destination: Bali
Commodity:Headsets containing Lithium Ion Batteries
Requirements: Over Pack Labels Required & MSDS (manufacturer safety data sheet) / IATA Packing Compliance.
Shippers exporting hazardous materials, whether manufacturing or trading will need to refer to the MSDS & send the document to the forwarders: contact Sales@etcintl1.wpengine.com to obtain the okay to ship & a rate from the airlines. For packing to refer to the IATA Dangerous Goods Regulation.
Where do lost cargo in containers go?….

world's shippers would just as soon see their cargo arrive on time and intact at its destination, and for the rest, marine cargo insurance, they prefer a no claim status. 
But, Sea happens! Maersk Lines early this year lost 520 containers. In 2013 the steam Line MOL lost 4000 ocean containers. This was exceptional in its size, but, they are reports indicating hundreds or low thousands lost containers at sea adding to hazards for ships maneuvering at sea. Some ends at the bottom of the oceans, others, garbage at seas some make it to faraway shores, pilfered.
According to Vero Marine Insurance  containers might float for 2 to 6 months before sinking entirely, depending on the amount of damage to the structure of the box, and the length of time it would take for cargo to become waterlogged.
Does this incite you to purchase cargo insurance for your shipments?
We would welcome giving you over the telephone 1-800-383-3257 a quick cargo insurance premium or click the button below:
Shipping perishables overseas
Via air: Most forwarders can assist with freight rates, which can be priced like dry cargo. Most shippers would pack on dry ice and deliver to the airlines under a specific booking that your forwarders (www.etcinternational.com) would provide. Additionally, we can assist with the packing on dry ice & airlines container loading. Dry ice is considered as dangeroous goods, but no declaration required UN # 1845 Class 9 III.
Via ocean: Most forwarders can assist with rates. LCL (less than a container load) that is consolidated with other shipments of all kinds, we are not aware of any LCL refrigerated offered services. FCL (full container load) 40′ refrigerated rates are available contact us at www.etcinternational.com
There are hardly any 20′ refrigerated to be found.
Useful Ocean Freight Information
Container Max Weights:
20' – 34,000 lbs (if weight exceeds 34,000 a tri-axle chassis must be used)
40' – 44,000 lbs
Standard container internal dimensions
20'SD: 19′ 6″ L x 7′ 8″ W x 7′ 9: H (capacity: 1250 CFT.)
40'SD: 39′ 5″ L x 7′ 8″ W x 7′ 9: H (capacity: 2434 CFT.)
40'HQ: 39′ 5″ L x 7′ 8″ W x 8'10" H (Capacity: 2495 CFT.)
Less Than A Container Load (Consolidated ocean cargo)
Ocean Freight minimum – 1 Cubic Meter = 48"x 42"x30"
Standard pallet Sizes = 48"x 40" or 48"x42"
Was this blog helpful? Please visit us at www.etcinternational.com If you need a quick freight rate, please click the button below: