Air Freight & International Shipping. More Competitive Financing Drives Airliner Delivery Growth
Information partially pulled from ain sourcing – Air Transport Perspective »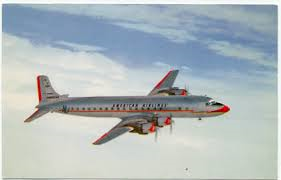 Belgium taking delivery of a Boeing 787 Dreamliner financed by a vast array of funding mechanisms.
For new aircrafts whether for domestic or international markets, airlines will continue to receive financing for new planes purchase. According to Boeing the options for financing such as bonds will facilitate growth.  The report, released in London on December 10, said that while export credit agency funding will decline in significance in the coming years, the industry will see a more even balance among carriers' use of bonds, leases and loans from banks and capital markets. The one growing trend internationally involves the use of asset-backed bonds called enhanced equipment trust certificates. Boeing expects capital markets to account for 14 percent of all aircraft financing this year (down slightly from the 15 percent forecast in its previous
report), compared with just 3 percent in 2010. It expects the rate to increase to around 22 percent next year.
New passenger aircrafts adding freight capacity benefiting freight transport for known shippers.
"Realignment and balance are the words that best describe 2014's aircraft financing environment," said Kostya Zolotusky, Boeing Capital's managing director of capital markets development and leasing. "We anticipate adequate financing at reasonable prices as the industry works to respond to balanced global customer demand and an accelerated replacement cycle resulting in higher fuel prices." Boeing projects that 2014 will see airliner deliveries reach a total value of $112 billion.
Air export
According to Zolotusky, airlines are benefitting from the entry of new banks into the aircraft-financing sector to offer alternatives to established finance sources. Similarly, a more competitive environment in the leasing sector has developed where several new players challenge the dominance of what constituted a field of just five major participants 10 years ago. "Balanced" global air travel demand and an aircraft replacement market increasingly influenced by the economic case for operating more fuel-efficient equipment are driving those
trends, said the report. Nonetheless, Boeing has also seen an increase in financing for user aircraft that previously might not have met the criterion.
"We continue to watch how global monetary policies could potentially impact aircraft finance," concluded Zolotusky. "However, we believe the industry is well positioned for the outcomes of inflation, higher interest rates or a combination of both. Asset portfolios are excellent inflation hedges and current all-in aircraft financing costs are at historical lows."
 Air Freight & International Shipping
ETC International Freight System handling specialized cargo for Rodriguo of Korallen Design. Import with immediate re-export via air freight, the commodity: Live Coral & Fish (between 800 – 1000 kgs ) Shipment Type: Import / re-Export In-Bond (Receive & transfer within 24/36 hours)
Imported routing: Indonesia / CGK →Sydney / SYD→ Los Angeles / LAX→ Mexico City / MEX; ETC takes over once cargo arrives in LA.  We process the Customs Immediate Export & USDA
Clearance, In-bond transfer from Qantas Airlines to Aeromexico Airlines.
1st shipment 07/31/13 2nd shipment 11/15/13 3rd shipment 12/17/13
Korallen Design (Rodrigo) División del Norte 1327. Col. Santa Cruz Atoyac Del. Benito Juarez, C.P 03310, Mexico D.F.
UN OCEANO DE POSIBILIDADES PARA TU ACUARIO 
http://www.facebook.com/pages/korallen-design/200205820057589
Air Freight Import and Export by ETC International Freight System
We are IATA licensed, having rate agreements with all major airlines in North America & coupled with similar agreements signed by our overseas associates, enhancing our competitive edge. Whether choosing our most economical service via our scheduled weekly consolidations, direct daily service for your most urgent orders, or, a door to door service exclusively handled through our network of established freight agencies, ETC Intl Freight System has your suited service ready for takeoff.
Enhance partnership with our customers with tracking of your shipments with the airlines around the world & proof of delivery (POD) from our overseas agents. ETC Intl. Freight System's consolidated rates are designed especially to keep prices aggressively low. ETC Intl. Freight System's interactive web-based tracking system gives you the added confidence of knowing the precise location of your cargo.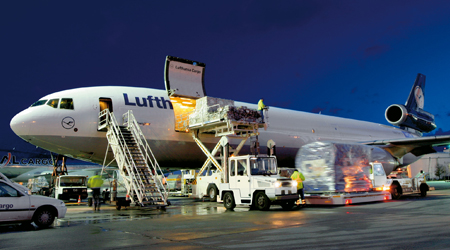 Useful Information
Air Cargo Height Restrictions
Passenger airplane Maximum height: 64 inches
Cargo Airplane Maximum height: 96 inches
To calculate air freight volume L x W x H in inches divided by 366 = weight in kilograms
To calculate actual weight in pounds to kilograms divided pounds by 2.2046
 To access our wholesale air freight rates, please go to www.etcinternational.com and populate the quote form or email us at Sales@etcintl1.wpengine.com with the following information
Name
Origin / destination
Mode of transport (air or ocean)
Telephone number
Email address
Product being shipped
Size (L x W x H)  and weight per box
Number of boxes
Tentative shipping date
2014 is our 30 years mark for ETC International Freight System. We have ocean & air freighted over a 1000 commodities and like Rodrigo or Korallen Design, we invite you to get your next rates and shipment through our freight network.