TSA Opens New 'Pre-Check' Enrollment Centers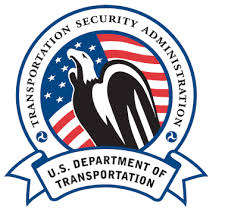 ETC International Freight System is bringing you information initially sourced by AIN Air Transportation Perspective.
Transportation Security Administrator (TSA) John Pistole addressed an aviation conference, last month the TSA opened the 1st 300 planned application centers for its Pre-Check expedited
screening program.
Frequent flyers becoming members would pass through airport security checkpoints keeping their shoes on, laptop computers & other personal items, thus, speeding up the process to go to
your gates.
The 1st center was opened last December in Indianapolis International Airport, the TSA plans opening Los Angeles, Washington D.C, Baltimore, New York. Not all the sites will be at the
airports. The more people sign up trying to capture over 210 million citizens travelling without passports domestically, said John Pistole.
The pre-enrollment for the program can be done on-line or visit an application center. Identities will be verified as well as fingerprints taken. Once approved by the TSA within weeks or even days can issue a known traveler number, which will allow the member to use Pre-Check
security lanes at the 107 participating airports according to John Pistole. The TSA agency charges $ 85 / application fee for a five-year membership.
The bigger question is how do we accommodate the vast majority of people who are assessed as low-risk and how do we make sure that we are processing all of those passengers in a timely manner?
Shipping to African Countries – Exporting to Africa
In spite on inherent difficulties dealing with the African continent, it is important to note that Africa is home to 6 of the 10 fastest growing economies in the world. Worldly investors are found in countries like Angola, Nigeria, Ghana, Kenya Libya interested in manufacturing of all kind of commodities.
ETC International Freight System, an industry recognized freight forwarder & NVOCC sees mostly shipments of autos, parts & machineries followed by drilling, oil, construction, agricultural & gas equipments as well as the, bail of used clothing shoes & personal effects / household goods. It is a competitive market that ETC International Freight System manages well. To contact this international shipping company, please email them at Sales@etcintl1.wpengine.com or call 1-800-383-3157.
To Nigeria as an example, overseas shipping back to Lagos (Tin Can Island) or Port Hartcourt, We seen used computers air freighted, vehicles, construction equipment shipped via containers or roll on roll off services.
Interested readers can be directed to the "Doing Business in Africa" or DBIA campaign as of June 2012. Details on this can be found at http://export.gov/africa/
Financing:
Trade with and investment in sub-Saharan Africa is a challenge. Financing agencies, include the U.S. Export-Import Bank (Exim Bank), the Overseas Private Investment Corporation (OPIC) and the U.S Trade and Development Agency (USTDA). http://www.exim.gov/U.S. Trade and Development Agency (USTDA): http://www.ustda.gov/
One of the biggest challenges to be addressed in the DBIA Campaign is the perception of U.S. companies on the business climate in Africa. The DBIA Campaign is working to address issues such as trade facilitation, infrastructure, corruption and poor communication that are influencing U.S. business perceptions about sub-Saharan Africa.
Most importantly, working with companies – leveraging their experiences and their voices to promote trade and investment domestically and abroad – is a key component of the campaign. Hearing directly from businesses is not only about learning what can be done to make trade and investment in the region a better experience but also about sharing their stories and lessons-learned with other businesses looking for success and guidance in the African market.
The DBIA Campaign coordinates closely with other initiatives outlined in the U.S. strategy toward Sub-Saharan Africa, including Trade Africa and Power Africa. The DBIA campaign, as part of the larger National Export Initiative, is not only about increasing exports and creating and sustaining jobs. At its core, the DBIA Campaign is about shifting the narrative and creating a long-term, sustainable approach to increasing economic engagement in the region.
American products, technology and best practices are essential to sub-Saharan Africa progress. And that is something we are committed to.
For more information about the Department of Commerce's Doing Business in Africa
Campaign, visit www.export.gov/africa.
On another front overcapacity keeping air cargo growth
This information affecting our international overseas air freight shipments & was sourced mostly by JOC. American Airlines & US Airlines may well become the largest airline. For your cargo, shipments will get greater capacity, bigger freight network. The process will be long and no quick changes are expected.
The forwarders and their shippers are interested in the new wide-body aircrafts. Brandon Fried, executive director of the Washington-based Airforwarders Association, expressed concern over the viability of the freighter business, pointing to the lift capability of a B777 passenger
aircraft, which is on a par with a midsize all-cargo aircraft. "We do need the freighters," he said. "For one thing, you cannot fly unknown cargo on passenger planes."
Cathay Pacific and Air China to Singapore Airlines and China Southern, took Boeing 747-400 freighters out of service in 2012 to slow declining yields. Other steps for the coming years
signal most notably from EVA Airways. The Taiwanese carrier, which once generated more than 40 percent of its revenue from cargo, plans to slash its freighter fleet from 15 now to less than 10. Air France-KLM also plans to trim its main-deck capacity further, albeit less drastically.
Shippers may sit on low airplane inventories.