The congestion at West Coast ports may cause a shortage of containers in Asia, due to the difficulties to reposition them back from the U.S.
Content sourced through JOC
A spokesman for Hanjin Shipping said the carrier was facing container equipment shortages in Asia due to the West Coast gridlock.
"This is mainly due to the congestion taking place on the U.S. West Coast. The congestion is causing frequent port skips and delays of services, which lead to irregular deliveries of container equipment to Asia," she said, adding that it was hard to tell whether the shortage would continue until Chinese New Year in February, "but it seems less likely that it will be solved" soon. Other carriers have not seen the issue crop up, at least not yet. OOCL director of trades Stephen Ng said he was not aware of any shortages of containers. "However, the situation is very fluid, especially with the slowdown in the U.S. West Coast ports," he said. He added it was "a bit too" early to forecast whether equipment would be in short supply
in the run up to Chinese New Year.
Part of the reason for concern is railroads restrictions placed on the loading of westbound empty containers at Midwest rail ramps.
The potential for a shortage of empties (ocean containers) in Asia could bring capacity shortages & emerge with little warning, stranding shippers' cargo and leaving them scrambling for limited equipment or space on ships. Even though the industry is entering its traditional slack season in December and January, eastbound trans-Pacific volumes have been strong and a surge could develop in the run-up to Chinese New Year when factories throughout the country shut for ten days or more.
—————
Air, Ocean freight, Weekly consolidations, Straight container loads, Packing / Crating Services, Warehousing / Distribution, Trucking, Insurance, Cargo tracking.
ETC International Freight System (www.etcinternational.com)
We sent to Kauai our president Reid Malinbaum as our ambassador to visit & fine tune a large traffic or irrigation that we air freight to the Seychelles.  We all wish that air or ocean shipments would bring us a smile every time. Reid handles for ETC International Freight System (since 1984) the business development side of things. Some of those traffics had him flying overseas to broker out the large job & overview each phase of shipments till completion. If you or your company is interested in consulting with Reid Malinbaum, please call the office at 1-310-632-2555 or click on the banner below:
Regular shippers' air or ocean shipments requiring quoting, his son Dimitri Malinbaum is VP Sales
He has been with ETC International Freight System for 5 years bringing new blood to our second generation freight business established 30 years ago. Dimitri is our inside & outside VP Sales, whether, you seek air or ocean freight & to our broad customer base, we offer warehousing, distribution, packing, crating, trucking, customhouse brokerage & inland delivery/pickup services. For more nformation or pricing through the web, please visit us at www.etcinternational.com or contact Dimitri Email: Sales@etcintl1.wpengine.com . Dimitri accesses great freight contracts and his sources are impressive. That you import or export & seek any inland point along with air or ocean services, give Dimitri a call.
Car Shipping
Air or ocean freighting vehicles, single shipping or consolidated along with other cars, motorcycles or boats, Dimitri welcome your rate query. Our car export division started in 1993, we have ample experience & expertise to put at your disposal.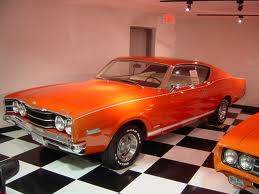 Our West Coast operation has loaded and transported great volume of vehicles since 1993. And in the process developed the strictest safety standards and equipment technologies.
Whether, you ship one vehicle or consolidate 3,4,5 vehicles into a 40' high cubic container, we block , brace & ramp your cars to any world destination. Air freighting or roll on roll off auto shipping are also services that we offer. Click the button below for a quick wholesale freight pricing: