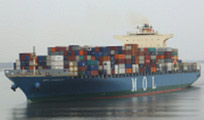 On June 17, 2013, the MOL Comfort ocean container vessel fractured into 2 separate sections during severe weather conditions on the Indian Ocean. By July 10th, both the bow and stern segments of the ship had sunk some thousands of feet to the ocean bottom, and all cargo containers aboard the ship were lost in the watery depths.
Now a month later, authorities are searching for answers as to the cause of this maritime catastrophe. Unfortunately, any clues which may have been available, had either section of the ship remained afloat and towed to safety, have been lost along with the ship and its cargo.
Ocean Cargo Insurance and Loss Prevention
While no lives were lost, and undoubtedly the MOL Comfort's cargo containers were well insured, maritime officials are focusing efforts on the prevention of future incidents in their ongoing quest for safer shipping.
But without tangible evidence which might have been obtained from salvageable portions of the crippled MOL Comfort, the cargo shipping industry can only speculate as to possible causes for the incident, and make all conceivable attempts to avoid future occurrences.
One viable possibility is that the MOL Comfort may have been constructed with the same structural weaknesses that caused the wreck of the UK-flagged container ship MSC Napoli in 2007. An investigation into that disaster revealed flaws which resulted in subsequent changes to the way hulls were designed. But because the MOL Comfort was constructed in the year following the MSC Napoli incident, those changes had not yet been put into effect.
Similar to the MOL Comfort incident, the MSC Napoli suffered damage to its hull structure in heavy weather, though in that instance the vessel was intentionally beached on the English coast to prevent it from sinking.
 "It wasn't that heavy weather, and wasn't anything that it shouldn't have been able to survive," said Tim Donney, global head of Marine Risk Engineering at Allianz Risk Consultants.
The MAIB report ultimately found that the MSC Napoli's hull did not have sufficient buckling strength in way of the engine room, and that there was little or no safety margin between the hull's design loading and the ultimate strength. Subsequently, the major classification societies required that the longitudinal hull strength of container ships be reviewed, and some container ships were required to be retro-fitted with additional hull strengthening.
"The lessons learned from MSC Napoli investigation came out in 2008 and 2009, before the MOL Comfort was built in 2008," Donney said. "To me, there is a striking parallel to the nature of the hull failures in these 5-year old container ships, and the time line makes me curious."
Following the MOL Comfort disaster, Mitsui OSK Lines took the precaution of pulling from service and inspecting the hulls of the MOL Comfort's 6 sister vessels, all of which were constructed at the same shipyard, and all with the same basic vessel design:
MOL Creation
MOL Charisma
MOL Celebration
MOL Courage
MOL Competence
MOL Commitment
The Japanese classification society NK is investigating the disaster and has contracted with Lloyd's Register to produce a preliminary report in September.
In terms of premiums, the MOL Comfort losses have had no impact on the hull or cargo insurance markets. "It may have more of an impact in the Japanese market because of an issue with more ships than the MOL Comfort," Barnwell said. "But we haven't seen any movement in terms of hull rates in the short time that this has come about. The cargo losses have not moved the market yet."
 "We have a piece of the pool, but it's almost insignificant," said John Barnwell, global product leader for ocean cargo at Allianz Global Corporate and Specialty. The Allianz executives estimated the hull value of the 5-year-old ship at $80 million to $100 million, and container cargo losses at anywhere from $300 million to $400 million, based on an average value of $75,000 per container.
The maritime law firm of Clyde & Co. is representing cargo owners with claims of $250 million.
Ocean Cargo Shipping Insurance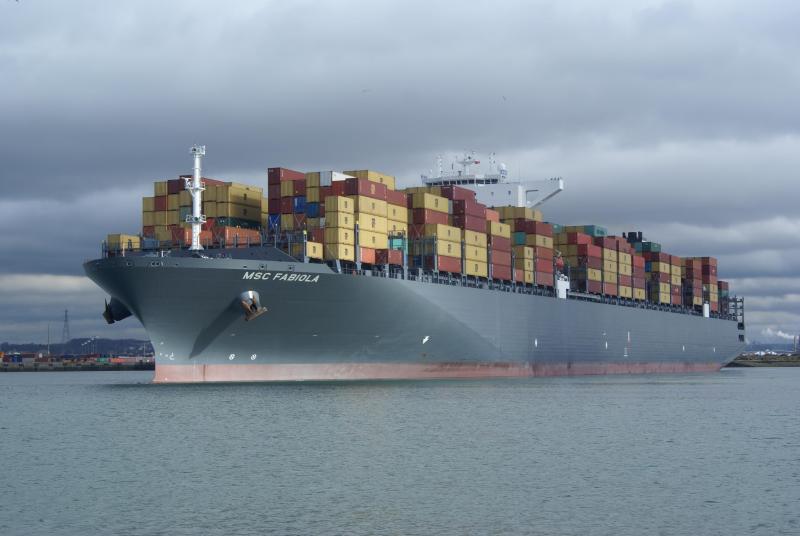 At ETC International, or greatest concern is not only for the protection of our shipping customers' merchandise, but also for the oceans over which that cargo is transported. We care about our clients, and keeping our oceans clean and safe – so we dedicate our utmost effort, time and expertise to ensuring that your cargo safely reaches its intended destination.
But even with the most powerful equipment, state-of-the-art technology and utmost attention to detail and procedures, an uncontrollable act of nature or unforeseeable catastrophic event can still occur, and it is for this reason that we highly encourage anyone shipping containers overseas to obtain cargo shipping insurance. We make it simple to do so by providing all necessary information so our shipping customers may make the most informed decisions possible, and we assist in the process by enabling commercial and private parties to obtain cargo insurance through our company as part of our shipping services.
You can request a custom quote online for the All Risk (including War Risk) and FPA (Total Loss/Catastrophic) Coverage cargo insurance we make available by sending us a message with your questions and concerns. Click the button below to submit your message and we will promptly respond with detailed answers to your inquiry.