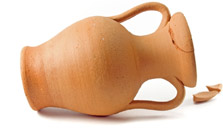 Do you cringe at the thought of packing up your precious belongings and irreplaceable mementos into boxes and crates, then loading them onto a moving truck and taking them for a bumpy ride to your new home?  You can almost hear your personal treasures rattling and clanking already… and fearing the worst ahead: that dreaded tinkle of unidentified broken pieces in the bottom of a box, and the intense apprehension you feel as you open the package to determine which cherished delicate item is causing that awful sound.
Household moving can be a daunting experience, with so many details and SO MUCH WORK to be done. Add worry to the equation, and the whole experience can quickly become overwhelming. But it doesn't have to be.
Household Moving – Handle With Care
If you're planning a household move in the near future, take just a few minutes of your time to read these valuable packing tips that just might save you time, trouble and tears later on. It's a worthwhile investment!
Though you'll likely want to pack your own personal belongings – particularly things that are valuable or sentimental to you – an equally important factor is in choosing a household moving service that will take as great care in properly securing your items as you do. Only trust your treasures to a moving company with the right equipment, experience, reliability and reputation – otherwise there's no telling what disasters you may encounter during the move.
Have sufficient packing supplies readily on hand during your household move. When you're entrenched of the moving frenzy, it's easy to 'lose steam' and start to improvise in the moment if you don't happen to have the right items nearby, particularly if you're tired and just want to get it over with. But doing this can have undesirable consequences, so here are some items you'll want to stock up on before the move, while you still have the energy to go shop for them!
Take extra steps to secure fragile items. This may seem tedious and time-consuming when you still have SO Much to do, but well worth the extra effort if you want to make sure your breakables are intact when you unpack them later on. Here are some tips for ensuring a safe and sound arrival for your belongings during the household move:
For ALL boxes containing fragile objects, be sure to label them clearly with a large black felt pen on all sides, and draw an arrow to indicate which end is 'up', so your items don't end up stacked upside-down.
For furniture, lamps and sensitive electronic items, disassemble any parts that can be disconnected if there's a danger that they may be broken off during a move. Place any hardware or disconnected components in a zip-loc bag and place in the same box as the item you removed them from.
For delicate knick-knacks and collectibles, cut small strips of bubble wrap to surround any protruding pieces, then wrap the entire object in tissue paper and secure in a box filled with peanuts.
For dishes, glassware and other breakable kitchen items, fill the bottom layer of your packing box with tissue or wrapping paper, then double-wrap each piece individually and place it in the box with cardboard dividers to separate the fragile pieces. Lastly, fill the remaining space in the box with styrofoam peanuts, and wrap the closed box securely with extra packing tape.
For mirrors, artworks and other large flat pieces, wrap these in heavy duty packing paper, then consider transporting them by placing between two mattresses and securing everything together with strong nylon straps or bungee cords.
One last useful household moving tip:
Remember to gather together any items you may need immediately or shortly after arrival at your new home. Failure to take this step prior to beginning the packing process may result in your having to re-buy items you "know you have, but not sure which box it's in." (Sound familiar?) Obvious items in this category would be personal items such as a toothbrush, undergarments, etc. Here are a few others you'll want to make note of ahead of time, so you can pack them last for easy retrieval while you're still trying to settle in after the move:
Important documents (IDs, insurance cards, birth certificates, social security card, etc)
First aid kit and medications
Pet food, bowls, leashes
Bathroom items (tissue, grooming kit, soap, shampoo, etc)
3-days change of clothing
Alarm clock
List of important phone numbers & emergency resources

At ETC International, we understand the moving process and how intense it can be, so we provide convenient household moving services, performed by our experienced in-house team of moving specialists. We never outsource our services, so you can always expect the highest level of dedication and commitment in making your move as hassle-free as possible.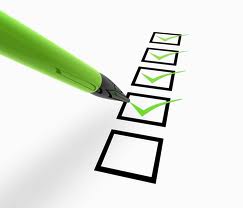 We also offer a complimentary household moving checklist with no strings attached, to help take some of the stress and guesswork out of relocation. Just download your free copy and get started working your way through the items on the list, to save you some time and possible stumbling blocks during the process.