---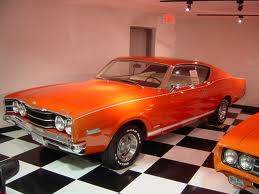 SIMPLE is a STATE OF MIND When it Comes to Specialty Freight Services
We had a great opportunity for a complex & interesting shipping project with a client recently, which stuck with me, because it is a true testament to how challenging it can be to move items overseas and across borders. I think a lot of people take it for granted, because at the consumer level, we go to the grocery store to buy our food, the gas station to buy our fuel, and a dealership to buy our cars.
The public doesn't see what goes on to make these modern conveniences… well.. convenient. If you were to flip on the TV and settle on your favorite sport, like car racing, for example, you just get to see fast cars, their famous drivers, and hundreds of thousands of fans watching as they scream around the track.
But how did that car get there? Who shipped it, and why did they choose that particular route?
Our client happened to fit this bill. They were planning on attending a series of races in Europe, and needed freight forwarding services to help them make it happen.
Are you planning on securing specialty freight services to move your items overseas or across borders? Then these considerations are for you!
---
No two shipments are alike.
My company helps businesses and individuals ship items all over the planet – anything from office furniture to electronics, to manufactured goods, to automobiles & motorcycles, to personal effects, such as the contents of your house. Regardless of how many times we arrange a shipment, no two situations are exactly alike.
We all have our own deadlines, contents, desires, outside forces, and expectations, so it is never a straight line answer from point A to point Z.
This particular client resided in the United States, and although he wanted to ship his car and all of its accessories to Europe for a seres of competitions, he intended on bringing it back when finished.
We knew from the outset we were up against a challenging situation, but we've been through similar in the past, and were happy to take on the new project.
1. Identifying the obstacles
First and foremost, we need to look at everything involved in the process, so there are no surprises about duties, tariffs, or other taxes owed. Here's the quick checklist:
~ Container – Do you need a specialty container? Do you have your own S.O.C. (Shipper Owned Container)? In this case, the answer was yes. Why does raise the complexity bar? Because your SOC must be certified sea-worthy, and many people automatically think that because it's their container, they don't have to worry or think about all of these other issues we're about to address.
~ Are there hazardous materials? If so, let's look at how much space they take in your shipment. With this client, they had their own custom fuels and cleaners, which definitely fall under this category,
~ Is the shipment coming back? When? And is it ALL coming back? In this case, yes, of course – mostly, anyway. We're not letting that car stay in Europe when the races are over! But remember those hazardous materials, including the fuels, additives, and cleaners?
~ Are we 100% committed to this project? Once the ball is rolling on a shipment of this nature, putting it in reverse is no easy task, but one must think about contingency plans in case something changes in the 11th hour, or, as it happened in this case, in the 13th hour.
2. Setting up the right shipment type
Given that we were exporting an item that wouldn't be consumed and needed to be exported back to the US within a year, the ATA Carnet route seemed to be the way to go, because it keeps us from paying duties going in or out of the country.
However, as we had previously identified in our challenges analysis, hazardous ocean shipments require special procedures and coordination which would have made the task of clearing the U.S. Customs requirement on the A.T.A. Carnet extremely difficult if not impossible. So, after receiving the order, we separated the smaller portion of the shipment, which included the hazardous materials, to be sent by air.
3. Clearing customs
Given the fact that the client had a strict deadline for all his goods to arrive in Hungary, including both the sea container and the hazardous air portion, this presented extremely difficult logistics coordination with clearing the A.T.A. Carnet for export from the United States for the container due to the fact that only one shipment could be cleared at a time on both the origin and destination sides.
They had one Carnet issued, and wanted both to be shipped this way.
This meant that the A.T.A. Carnet would have to be validated by United States Customs at the port of export New York and then couriered to the freight forwarder in Hungary at the time of arrival so that Hungary Customs could validated the A.T.A. Carnet at the destination side for the container shipment. Once validated in Hungary, the A.T.A. Carnet would have to be couriered back to us in the United States so that it could be validated by U.S. Customs on a separate voucher and counterfoil for the hazardous air shipment.
If only we could be in two places at once – and I'm actually saving you from some of the painful details we encountered as we made arrangements for his shipments.
Of course, then we were faced with the fact that the hazardous materials would be fully consumed, and therefore, they didn't qualify for the A.T.A. Carnet.
4. The winds of change
After quite the performance of international couriers, Carnet issuances and cancellations, and a tremendous amount of strategy and deployment, the client found better opportunities for their car here in the United States.
Consequently, they canceled all of his former plans of traveling and shipping both the sea container and hazardous air shipments to Europe. This, despite the fact that his sea container had already been picked up from his premises and expedited to the rail depot at the origin point in Los Angeles, and after painstaking care had been taken to arrange the pick-up and trans-loading of his container from a flatbed truck onto an export container chassis and then trans-loaded again from the export chassis onto the rail platform.
The container had already been railed to New York, but we were able to turn it around within hours of its scheduled loading time into the vessel in New York. Furthermore, the hazardous air shipment had already been picked up from the shipper's premises as well and was taken to a hazardous packer's warehouse and re-packed and certified in compliance with IATA regulations. Fortunately, the hazardous air shipment was still at the hazardous packer's warehouse and not yet expedited to the airlines, and our call to send it back was recieved just in time.
* whew – what an ordeal!
---
Like I said, "Simple" is a State of Mind:
Despite the cancellations of both shipments, the charges incurred as a result of the many processing arrangements of the A.T.A. Carnets, in addition to the many costs incurred from the pick-ups, trans-loading, rail carriage, re-routing charges, hazardous packing and certification, and labor to coordinate all the logistics, the client was thrilled that we were able to pivot in the 13th hour.
He also liked the fact that he didn't have to personally deal with the issues we faced.
Specialty shipments such as this one are not all that uncommon either, so make sure you find the services that fit your specialized needs. For our client, they needed somebody who was big enough and well-networked to work with their complex international needs, but small enough to be nimble and deal with on-the-fly changeorders.
---
Interested in assessing your freight shipping requirements? Click HERE.