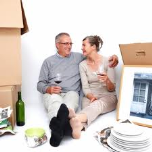 Moving overseas is a pretty major step, and no small undertaking. There are SO MANY details to tend to; so many loose ends to wrap up… and once you've made the move, you are not going to be anywhere 'nearby' to circle back to anything you may have forgotten the first time around. There really are no do-overs here, so it is critical to get it right the first time.
But don't let that scare you! Because as long as you have all your 'ducks in a row' from the get-go, there won't be any backtracking to worry about. And the best way you can accomplish this goal is to have a comprehensive checklist, so no details will end up lost in the shuffle.
Moving Overseas Checklist
So many details, so little time! The sooner you get started, the more time you will have to account for all the inevitable 'curve balls' that will be thrown your way during the overseas moving process. You probably already know that having a checklist onhand can make all the difference, especially when your thoughts are filled to the brim with so many considerations all at once. But simply having the checklist doesn't necessarily equate to stress-free moving success; the list will need to be complete and accurate before you even begin taking the steps included on it.
The problem is, how do you even know what to include on your checklist to begin with, (particularly if you've never experienced overseas moving before)? Experience tells us that we don't know what we don't know – until we know it, correct? If the overseas moving process is new to you, then you likely have little idea of what considerations will need attention until you encounter those situations.. and who wants to 'build the plane as we fly it'?
That's where we come in. We're here to help by bringing to you the benefit of our expertise in the area of overseas moving. Our team of experts have compiled this valuable information to help you address all the challenges that accompany an overseas move. We understand how intense such a transition can be. We've "been there, done that", and we know what details commonly arise during this big step.
So to make life easier for those planning on moving overseas, we compiled a detailed, comprehensive checklist that you can download free of charge, to give you a starting point when you begin tending to those all-important (and seemingly endless!) details associated with moving overseas. With this easy-to-apply guide, you'll be able to plan and stay organized during the process.
Here are some of the critical points included in this complimentary, no-obligation checklist that we've created exclusively for the convenience of those who are moving overseas:
When to start & more scheduling advice
Timelines & milestones to keep you on track
How to help your family prepare
What notifications need to be considered and applied
How to recognize the perfect mover & other required vendors
And much more…
You don't have to let nerves get the best of you during this transition, (though sometimes it's hard not to!)… this checklist for moving overseas will take a lot of the guess work out of your planning, and alleviate many of your worries, because you'll feel more confident when you have a plan of action in place ahead of the move. This is no doubt a momentous time in your life, a new beginning in a whole new environment — there is no reason you can't enjoy the anticipation and excitement of such a change.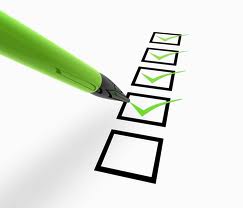 Whether you've taken on a new job in another country, or are just moving to the faraway land in which you have always dreamed of retiring, you still have to go through the motions of moving overseas. Whatever your reason for the move, make it as pleasurable as it can be… and save your energies for getting acquainted with your new surroundings when you get there.
Enjoy this complimentary checklist for moving overseas with our compliments. There is no obligation, no sales pitch, no strings attached. Just download a copy and get started working your way through the items on the list — and make moving overseas far more organized and stress-free!