The Port of New York and New Jersey's unique "continuous operation" system will be replaced by work shifts similar to those of other U.S. ports under the new International Longshoremen's Association local contract.
The ILA Contract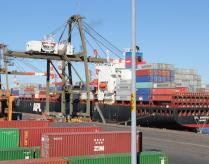 The contract negotiated by the ILA and the New York Shipping Association calls for regular work gangs and relief gangs that would work in shifts. They would replace the current arrangement, where the same groups of workers stay on the job until a ship is loaded and discharged.
It's a milestone change that NYSA President Joseph Curto said "will allow us to begin an evolutionary progression of meaningful change that will improve the process for working ships, hiring labor, and paying key staff persons."
Some facts regarding the ILA contract include:
The ILA contract provides a 60-day window for experienced workers to apply for sweetened pension benefits and a $150,000 severance inducement. Curto said about 400 workers with 25 years' seniority would be eligible.

The NYSA and ILA also plan a new recruiting, hiring and training program to replace those workers taking early retirement.

The new work system is expected to be phased in beginning Oct.1, 2014, so that there's time to hire and train new workers to replace the early retirees.

New York-New Jersey's work rules and staffing practices are part of a local agreement that supplements the coastwide master contract between the union and United States Maritime Alliance, the umbrella organization for East and Gulf Coast employers.

The New York-New Jersey issues were the primary obstacle to negotiation of the coastwide agreement that the ILA and USMX agreed upon Thursday. ILA members are scheduled to vote on the contract April 9.
Curto said the NYSA began laying groundwork for changes in the port's work practices about three years ago. Many of those practices predate the advent of containerization more than a half century ago.
"We know that we can't undo 50 or 60 years of history overnight, but we believe this agreement allows us to start the process," he said in an interview. "We believe that the continuous operation system has prevented us from achieving the productivity we need to achieve."
Complete coverage of ILA-USMX negotiations
New York-New Jersey's existing work practices have been criticized for requiring additional staffing to avoid interruptions while workers are taking — and being paid for — breaks of up to several hours.
Existing work rules require ship gangs of a foreman, three crane operators and six longshoremen, in addition to several terminal-based drivers and checkers.
The new contract calls for regular and relief gangs that each will have one less longshoreman, along with reduced relief staffing on the terminal.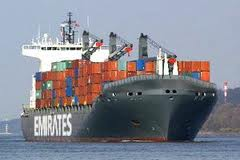 Curto said having shifts should improve safety, because workers won't be on the clock for 24 hours or more at a time. He said the reduction in cost is expected to allow the port to lower its cargo assessments, currently $100 per full container moving within 260 miles of the port, by about $6.
NYSA Executive Vice President John Nardi, a former Hapag-Lloyd executive, will become NYSA president after Curto's scheduled retirement this year. Nardi said the new contract recognizes New York-New Jersey's need to compete for inland cargo that other ports also can handle.
"We've been operating on a port-to-port system, but cargo moves under a point-to-point system," he said. "If we can't think point-to-point, we can't be competitive."
If you have insights to offer on this topic, get in on the conversation — we welcome your comments and questions regarding the ILA Contract and how it will affect ship labor and costs.