Global Air Cargo Recovery Stalls
Asia-Pacific air freight carriers hard hit, as slump continues
The fragile recovery in the air cargo market stalled in July, with traffic declining 3.3 percent from a year ago amid faltering business confidence in many key economies, according to the International Air Transport Association.
The Middle East was the only region to grow freight shipments, while Asia-Pacific airlines recorded the steepest declines, the industry body said.
A large part of the decline, which followed 1.1 percent year-on-year growth in June, was due to comparison with a relatively strong July 2011.
"But overall the trend in air freight is weak, in line with subdued world trade growth," IATA said. "The small recovery seen since the end of 2011 has stagnated."
"The uncertain economic outlook is having a negative impact on demand for air transport… the cargo business is 3.2 percent smaller than it was a year ago," said IATA Chief Executive Tony Tyler.
Middle East airlines continued to buck the downward trend, with freight traffic surging 16 percent year-on-year in July on 11 percent more capacity, which lifted the load factor by two percentage points to 45.3 percent.
European airlines cargo traffic shrank 3.6 percent on 0.9 percent less capacity and have seen demand grow by only 1 percent since the fourth quarter of last year.
The 3.6 percent decline in North American traffic, coupled with a 3.6 percent cut in capacity, resulted in the lowest load factor for any region at 32.2 percent.
Latin American carriers boosted capacity by 13.9 percent from a year ago but carried 5.6 percent less freight which depressed their load factor to 35.2 percent.
IATA said Asia-Pacific carriers transported 7.6 percent less freight in July than a year ago but they cut capacity by just 4.3 percent. The region has experienced virtually no growth since the fourth quarter of 2011, the organization said.
Figures from the Association of Asia Pacific Airlines show similar challenges for the region.
International air cargo demand measured in freight tonne kilometers fell by 5.1 percent year-over-year due to weak exports markets, the AAPA said.
Freight capacity contracted by 5 percent compared to a year earlier, but the air cargo load factor was steady at 67.2 percent.
Although passenger markets have performed well this year, in the first seven months of 2012 international air cargo demand has contracted 4.4 percent year-on-year due to weakness in key export markets, according to Andrew Herdman, AAPA director general. "Airlines still face a very challenging operating environment, given the adverse impact of high oil prices, and the uncertain global economic outlook," he said.
News by Reid
Freight Forwarding Companies in California, International air shipping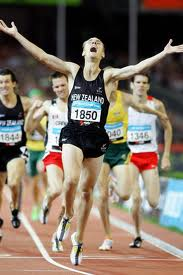 In the world of mass production, poor expertise & lack of personal engagement costs businesses far more than anticipated. We all get what we pay for. With us at ETC Intl. Freight System, we do not want to be the K-Mart of the forwarding business. We are independently owned & although part of an industry highly regulated, we help you close the gap and manage your shipments from inception to end. Our employees' knowledge & dedication are of paramount importance in the services that we render, which bear our name. Customer satisfaction is the guiding principle for all our activities. We welcome any expression of your appreciation or criticism. Please write us.