Hong Kong Airport Cargo Volume Inches Up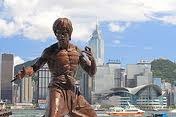 A second consecutive month of year-over-year growth in June saw Hong Kong International Airport stabilize first-half cargo throughput.
The world's largest cargo airport by volume handled 334,000 metric tons last month, up marginally on the 333,000 metric tons recorded in May and an expansion of 4.1 percent compared to June 2011.
"The growth in cargo throughput last month was primarily due to an 8 percent year-over-year growth in imports," HKIA said. "During June, cargo throughput to and from Southeast Asia outperformed other key regions."
After a poor opening quarter, recent growth saw HKIA keep volumes steady year-over-year in the first six months of 2012, although on a rolling 12-month basis, volumes through June were still down 3.5 percent to 3.9 million metric tons.
Hong Kong Air Cargo Terminals Ltd., the leading handler at HKIA, reported its first sustained growth since February 2011 during the second quarter when export and transshipment volumes exceeded 2011 comparisons in April, May and June.
HACTL said export volumes to the Middle East and Southeast Asia increased 10.4 percent and 13.4 percent year-over-year in the first six months, respectively. Imports remained the weak link, contracting 7.8 percent year-over-year, with the eurozone debt crisis blamed for a 13.2 percent contraction in European imports.
Lilian Chan, executive director of HACTL, expects the company to post modest annual growth in 2012. "Exports are holding their own, while it is transshipments which are showing steady growth, and are now regularly on a level with imports," she said. "Overall, 2012 is looking better than we anticipated, and better than many predicted."
Chan said Hong Kong's growing role as a regional transshipment hub was compensating for current instability in traffic to and from China. "This underscores the importance of the Airport Authority's plans to build a third runway," she said. "We need this extra capacity if we are to protect the airport's role as a regional hub, and safeguard local employment and the economy of Hong Kong."
International Freight Forwarding
ETC International Freight System Licensed IATA agent since 1984 gives you to or from any corner of the world air freight consolidated air rates. Please call 1-800-383-3157.