What routing shippers use for their international shipments & is your cargo insured?
In the wake of the Malaysian Airlines MH 17 tragedy. An educated shipper with the assistance of a forwarder is far ahead of the bulk of exporters. We would welcome any conversation about shipments' routing & security measure. Do you need a cargo insurance quote, please click the button below:
The International Civil Aviation Organization (ICAO) Task Force to Address 'Gaps' Exposed by MH17
Sourced by AINsafety » August 4, 2014
The International Civil Aviation Organization has agreed to establish a task force early next week to identify "gaps" in the system used by the airline industry to assess risk of flying over conflict zones. ICAO council president Olumuyiwa Benard Aliu told reporters on Tuesday during a press conference in Montreal that the task force would consist of senior industry experts from member states' civil and military sectors and include industry "stakeholders" such as the Flight Safety Foundation, the International Federation of Airline Pilots Associations, manufacturers and possibly representatives of the victims of Malaysia Airlines Flight MH17, which is believed to have been shot down by long-range missiles over eastern Ukraine.
Aliu said the task force would submit its report in six to eight weeks, ahead of a high-level ICAO meeting scheduled for February 2015 in which the stakeholders will try to reach a
consensus on how to move forward. Asked whether the task force report will carry any binding recommendations, Aliu would say no more than that it would form a framework for discussion and compromise among member states.
In a joint statement issued on Tuesday, ICAO, the International Air Transport Association, the Airports Council International and the Civil Air Navigation Services Organization called the downing of MH17 "unacceptable."
"While aviation is the safest form of transport, the MH17 incident has raised troubling concerns with respect to civilian aircraft operating to, from and over conflict zones," it said. "We have met at ICAO today with collective resolve to urgently review the issues and potential responses to be pursued. As a first step, states have been reminded by ICAO of their responsibilities
to address any potential risks to civil aviation in their airspace."
However, the leaders of the organizations that met in Montreal agreed that certain sensitivities involving national security and intelligence-gathering activities might have hindered sharing and dissemination of information necessary for airlines to effectively assess risk. Nevertheless, they called on governments to create "fail-safe" channels to make available essential threat
information to civil aviation authorities and industry.
"This is an area the task force will have to look at," said IATA director general Tony Tyler. "But the fact is intelligence agencies have information, and we believe if they have it, they have to share it where it can lead to the saving of human life. And this doesn't get to the point about their rights to gather information, or how they do it. [That] is another matter completely, and as far as I'm concerned that's not a concern here."
Although the organizations expressed "anger" and consternation over the MH17 tragedy, and held states accountable for solving the problem, no one on the panel in Montreal would directly assign blame to Ukraine, for example, for not fully closing its airspace over the region of Donetsk before July 17. Tyler did make clear, however, that even over disputed territories,
the country recognized to hold sovereignty over the region in question carries responsibility for closing the airspace over it.
"The reason that this tragedy happened was that somebody shot this aircraft down with a missile, and that's what makes us angry," said Tyler. "It makes us more angry that even today…more than 12 days later, people are still making it difficult to recover the bodies of the deceased and to investigate the incident properly."
Meanwhile, Tyler scoffed at suggestions that the "gaps" he described amounted to any systemic flaw. "I have not identified systemic flaws," he stressed. "The system works. This incident has identified a gap in the system which needs to be addressed, but it's a gap that has been identified once in a hundred years of very safe civil aviation."
——————————–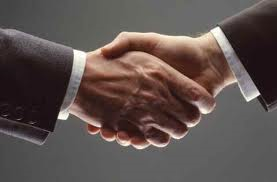 Enhance partnership with our customers with tracking of your shipments with the airlines around the world & proof of delivery (POD) from our overseas agents. ETC Intl. Freight System's consolidated rates are designed especially to keep prices aggressively low. Click the button for your competitive rate quote: