Auto Shipping Overseas by ETC International Freight System

Our West Coast operation has loaded and transported numerous vehicles since 1993. And in the process developed the strictest safety standards and equipment technologies. Whether, you ship one vehicle or consolidate 3,4,5 vehicles into a 40' high cubic container, we block , brace & ramp your cars to any world destination.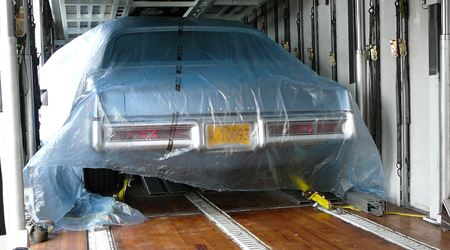 GET A QUOTE  /  SHIPPING RATE REQUEST FORM
To start simply fill out the form provided on our web site:
www.etcinternational.com
there is no commitment. One of our freight specialists will contact you to discuss your needs, and answer any questions that you may have.
Commercial / Industrial Shipping
Since 1984, customers with commercial or industrial shipments have used our domestic & international freight network.  Whether their oversized shipments moved from an inland point over the road with permits and escorts to a port / airport, or used our trucking network for a full or partial truck load, ETC International Freight System accommodated that leg along with the international shipping & overseas clearance with door deliveries. In addition to our regular commercial shipments of 100 kilos or 20,000 kilos, we have shipped:
An entire automotive wheel making factory to Tatabanya, Hungary
Earth Moving Equipments to the Middle-East occupying half a vessel
Water irrigation system and plastic forming machineries moving on flat racks
Oversized vehicles
Large volumes of seeds moving at once in many ocean container loads under the same booking having to secure & deliver containers 24/7 to meet the mission.
A small crew of enablers & dedicated professionals can take pride in delivering excellence.
Please call us at 1-800-383-3157
GET A QUOTE  /  SHIPPING RATE REQUEST FORM
To start simply fill out the form information by going to
www.etcinternational.com
 there is no commitment. One of our freight specialists will contact you to discuss your needs, and answer any questions that you may have.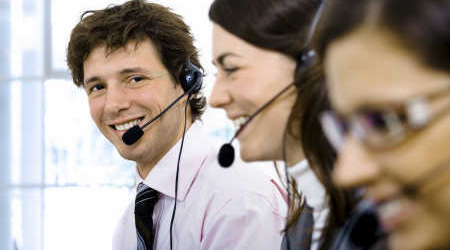 Inland / Domestic Trucking Truck Turn Times Reduced with Financial Penalties
 
Trucks entering terminal gates at the Port of Los Angeles. Marine terminals have ways to asure gate times and get rid of too long truck queues. Like any new technology improving our international shipping, this increased productivity must be paid for by one or more parties to the transaction. According to Philip Davies, principal, Davies Transportation Consulting, studied trucker appointment systems at marine terminals in Australia; the United Kingdom; Vancouver, Canada; and Los Angeles-Long Beach. The most effective systems charge a enalty for truckers that miss their appointments or are late, and terminals thatexceed a stipulated turn time.
"Financial penalties appear to be the most effective means of enforcing system compliance," Davies told the Metrans International Urban Freight Conference on Oct. 8 in Long Beach.
Ultimately, this is good for our exporters or importers for ocean containers sitting at ocean terminals. For example, the few appointment systems now in place by terminals in Southern
California are effective in spreading truck traffic out during the day, thereby reducing truck bunching, but average trucker turn times at the gates have not improved significantly since 2009. There are no provisions for penalties in those systems.
At Port Botany, Australia also spreads truck traffic out during the day, but average total turn times are 25 to 30 minutes, or about half the average turn time in Los Angeles-Long Beach.
Port Botany's faster turn times "are achievable in a regulated environment with financial penalties for both drayage carriers and terminal operators," he said.
Val Noronha, principal, Digital Geographic Research Corp., said the median truck turn time in Los Angeles-Long Beach is 51 minutes. That number is a source of contention between harbor
trucking companies and marine terminal operators, which claim significantly different turn times.
Noronha said truckers cite a study that stated 12 percent of the trips took two hours or longer, and some drivers were clocked for waits as long as six hours. For those truckers, the median
turn time of 51 minutes is meaningless.
Marine terminal operators note that "bridge" moves to nearby rail ramps are efficient, with truck gate times of 30 minutes or less. Noronha said the terminals are accurate in saying that
there are many more short turn times than long turn times in Los Angeles-Long Beach.
Terminals, truckers, shippers andfreight forwarders can take steps to improve turn times in Southern California, but such measures often come at a cost. For example, long truck queues form after the lunch breaks each day because terminals usually close their gates for an hour. Terminals could mitigate this problem by hiring extra longshoremen so lunch breaks can be staggered and gates remain open for eight straight hours.
Some importers and exporters in Southern California instruct their truckers to remain in line outside the gates for a couple of hours in the late afternoon rather than entering the erminals.
Truckers are told to wait until 6 p.m. when the PierPass peak-hours traffic mitigation fee is no longer charged.
"When is it in the interest of someone to hold up the supply chain? When they don't have to pay a $100 fee," Noronha said.
The extra-long turn times of two to six hours are often the result of truckers arriving at the terminals with inaccurate documentation, or freight forwarders filing documents with too many
mistakes. Noronha said members of the supply chain should flag each one of those lengthy visits and study each one individually to determine why it happened and what can be done to prevent future problems.
Overseas Container Shipping
Auto Shipping internationally made easier using www.etcinternational.com
List of info needed to receive a quote:
Year, Make & Model
Original title required by the US Customs
Tentative date of shipping,
Delivered to our depot or picked up location
Original / Destination ports