---
WHAT DOES IT TAKE TO BE A RELIABLE INTERNATIONAL FREIGHT FORWARDER:
The glossary connected International freight forwarding companies can be pages and pages long. Basically, an international freight forwarder or forwarding agent is also called a non-vessel operating common carrier (NVOCC).
ETC International Freight Systems is a freight forwarder and we organize shipments of many different types of freight for organizations or individuals with the goal of getting products or goods to a targeted market from a manufacturer or producer to it's final destination.
Before we move on, we would like to offer you some other articles and information that should help with your research and hopefully answer many of your questions. getting as much knowledge to you can only help and we have years of experience that will help you sort out your questions and make this process easier and much smoother:
---
IMPORTANT FACTS TO KNOW ABOUT WHO YOU CHOOSE AS YOUR RELIABLE INTERNATIONAL FREIGHT FORWARDER:
1. In International Freight Forwarder Does Not Actually Move The Products or Goods
Instead, an international freight forwarder contracts with another carrier to actually move your goods. It almost really doesn't matter what type of products or goods that have to be transported overseas. Think of a freight forwarder as more of a logistics expert that manages your needs. A big advantage they offer is to handle the documentation ans customs involved in such a move. This is one of the reasons the term "forwarding agent" is used most often. They act as your agent and representative. With the advancement of today's technology moving from a paperless system to an electronic system, it is very beneficial to have an experienced expert on your side to handle items such as invoicing, export declarations, and bill of lading. This is where experience really matters. It removes stress and when done properly streamlines the entire process.
2. The Legal Definition As Outlined By Wikipedia
Any freight forwarder that manages domestic freight forwarding as oppose to international freight forwarding companies must be registered with the United States Department Of Transportation Federal Motor Carrier Safety Administration. These domestic freight forwarders are liable for moving all freight under their own Bill Of Lading.
3. The Differences Between A Domestic & International Freight Forwarder
Other than the obvious and that international freight forwarders manage the shipments of products and goods overseas as oppose to keeping all transportation within The United States, international freight forwarders have much more experience and knowledge managing challenges like customs and other unique documentation. Another important difference is that an international company must be registered with the Federal Maritime Commission as ocean transportation intermediary. This is either an ocean freight forwarder or a non-vessel operating common carrier or NVOCC. An ocean freight forwarder is an individual or company in the United States that dispatches shipments from the United States via common carriers and books or otherwise arranges space for those shipments on behalf of shippers. Ocean freight forwarders prepare and process documentation and perform related activities pertaining to shipments. An NVOCC is a common carrier that holds itself out to the public to provide ocean transportation, issues its own bills of lading or equivalent documents, but does not operate the vessels that transport cargo. Companies may obtain both licenses and may act in both capacities.
Other blog posts that may help you with your research include:
---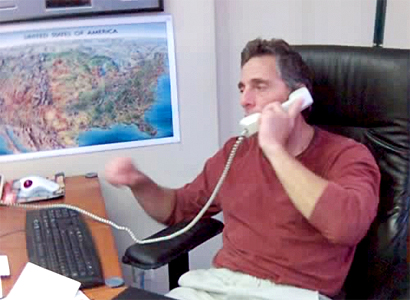 WEIGHING ALL YOUR OPTIONS:
Shipping cargo overseas is no small task. It is a critical decision when contemplating what international freight forwarding company you choose to partner with. We use the word partner for a reason. ETC has been a player in this business for more than 30 years and we have accomplished this by proving to be a reliable partner. We know our customers need to depend on us and know that any shipment with get from point A to point B without a hitch. This is one of the biggest reasons we take the time to write, develop and post these international shipping blogs and articles on a regular basis.
If you have more detailed questions, need a shipping rate quote or would just like to advance your research by speaking to an experienced expert, just hit the button below.
---