Delays & Strikes Affect International Freight Forwarding Company
Importers & exporters with containerized shipments delayed
About 200 striking union workers of the Colon Container Terminal (CCT) are keeping the entrance to the port closed, demanding improvements to their collective bargaining agreement, compliance with the Labor Code, and changes to internal rules. Felix Ross, the union's finance secretary, said they continue this fight to the bitter end, despite threats made against them. A somewhat common obstacle of an international freight forwarding company.
Meanwhile officials from the Ministry of Labor and Workforce Development, the
Trade Union of CCT Workers, and representatives from the company continue to meet to discuss labor issues, with a view towards seeking a solution to the work stoppage which began at noon today. (Source – La Prensa) 
In reference to the delays you have experienced at Manzanillo, international freight forwarding companies have been facing a difficult operating environment at this major relay port for several months now.  The matter is twofold; labor issues and low productivity due to yard congestion. Do You Need An Estimate On International Freight Forwarding?
While the labor strike of last year is continuing to cause problems, labor is not the main problem now – yard congestion has significantly slowed productivity moving a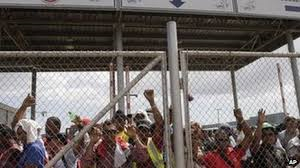 pprox. 18 to 20 lifts per hour.  Large volume of live reefers (1400 live reefers currently plugged in at Manzanillo) is part of the congestion issue. Manzanillo is working hard to allocate vessels that arrive on time a berth window on arrival.  Vessels continue to stay longer at berths and productivity below acceptable levels which is impacting arriving vessels ability to berth timely as well.  For vessels arriving late, the berth delays are between 12-18 hours and no commitments on how many cranes may be allocated.  There is also only 50% of the labor is reporting to work.  There is no berth availability for vessels that arrive late or are out of their berth window. These are just some of the issues facing a typical international freight forwarding company.
There is no major improvement to these conditions anticipated in the next weeks. While it is out of any international freight forwarding company control, we do apologize for the inconvenience this has caused you and your clients.  I will continue to work with local operations and trade to monitor and react as best possible in this challenging operational environment.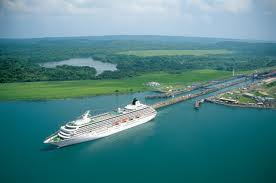 ETC is an International Freight Forwarding Company that offers weekly sailing to world destinations for commercial car shipping whether consolidated or exclusive use of an ocean container. 
Is this a service you are researching? Request an accurate, international auto shipping quote by clicking this button:
On the air freight scene, ETC International Freight Forwarding offers weekly air freight services with  promotional air freight rates good through May 2014. One example before the fuel & security charges Los Angeles to Ankara, we air freight for good density cargo at $ 1.98/ kilo
Warehousing & Distribution
Did you know that ETC International Freight Forwarding has long ago been involved in the industrial bakery equipment coming from Europe. Shipments can be very large necessitating special equipment to ocean freight on flat racks, crated bakery equipment arriving on the East or West Coast ports need the USA clearance, delivery to our warehouse where we have the capacity to unload heavy & over sized crates containing the oven, conveyors, etc.. Customers ask of ETC International Freight Forwarding to store and time the partial deliveries to allow for re-assembling and scheduling the engineers, technicians flights to start the new plant & train the staff. Warehousing is near the port of arrival and deliveries requires 2 drivers & flat beds to accommodate the oversize shipments as well as shortening the delivery time.
At ETC International Freight Forwarding, our mission is to provide from inception to end an unparallel multi-layer services. Shipments of high value and with a sensitive time line given to us for well over 25 years ago. To the commercial shippers wanting a company demonstrating fortitude, expertise with the international & domestic infrastructures required.