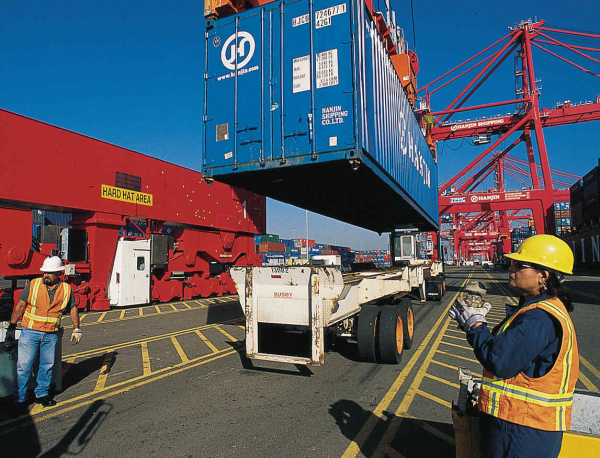 International freight forwarding and shipping are commonly used terms, and the differences between the meanings of each are subtle to a degree, with some overlapping functions involved in the processes. For instance, both have in common that they involve:
shipment of freight
arrangement of transport over long distances
collaboration with carriers and companies whose order fulfillment process relies on the movement of merchandise
However, these two terms are not entirely interchangeable, as each involves some specific processes which are not included in the implementation of the other. In order to determine the most suitable of these processes for an individual company's purposes, one must first have a basic understanding of each term.
International Freight Forwarding
A freight forwarder is a company that organizes shipments for individuals or corporations to get goods from the manufacturer or producer to a market, customer or final point of distribution. Contracting with a carrier to move the goods, the forwarder ensures that cargo safely reaches its required destination, and how best to make that happen.
A forwarder does not move the goods, but acts as an expert in the logistics network. A forwarder contracts with carriers to move cargo. Freight can be booked on ships, airplanes, trucks and railroads, and it is common for a single shipment of cargo to be moved on multiple carrier types. In many cases the freight forwarder will also consolidate several small shipments into one larger one to take advantage of better freight rates.
International freight forwarders typically handle overseas shipments, and have additional expertise in preparing and processing customs and other documentation, as well as performing activities pertaining to international shipments.
Shipping
The term shipping instead refers to the actual process of transporting merchandise goods and cargo. While originally used to describe transport by sea, the term has become more widely used in America to also include transport by means of planes, trucks and trains.
So, what's the difference?
While there are many details and subtleties involved in fully understanding the depth of each individual process, the key takeaway is to know that each option has the ability to greatly affect the issues and protocol of a trip, such as:
what fees will be involved
what paperwork should (or should not) be filed
what regulations will be applicable
The best transport service provider will be able to understand the nature and goals of your individual business, and provide expert advisement with specific focus on those components that will produce the most significant benefits for your needs. Simply put, the right provider will understand your best interests, and will have acute familiarity with all processes, so you don't have to.
International Freight Forwarding AND Shipping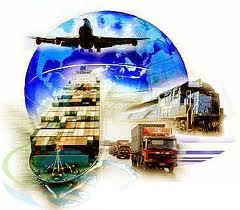 At ETC International, we possess the experience, expertise, equipment and necessary systems to handle all facets of international freight forwarding and shipping. This gives us the unique ability to act as a 'one-stop' provider for all company shipment needs, with each component of our operation remaining in-house for an expert, cohesive transport experience.
With ETC, you don't have to understand the subtle differences between the above terminologies; rather, we can determine your needs and offer the most suitable services accordingly, for a convenient, customized solution to your merchandising requirements.
Our international freight forwarding and shipping network has been serving companies in need of cargo transport since 1984, and we are committed to keeping our customers abreast of the latest shipping industry changes so that they may make the informed decisions about their international transport options. Through us, our customers obtain wholesale pricing with savings passed down to them.
We are happy to provide a no-cost, hassle-free rate quote on cargo transport for manufacturers, retailers and wholesalers, and to discuss additional considerations of the merchandising process, so your business can reliably ship goods to paying customers around the globe.
To request your easy online rate quote right now, simply click the button below: