Shipping Goods & Products Overseas & Freight Forwarding
Frequently Asked Question
This article was developed for both businesses and individuals/families who are faced with a regular or one time international shipping or freight forwarding challenge.
Shipping and freight forwarding is an important component for many different businesses. Some businesses rely on an efficient overseas or domestic shipping operation more than others but at some point, all of us, either as a business or in our personal life has to get involved with one or more elements of the shipping process.
For some of us, the only shipping needs we might experience is when we move and have to arrange for the shipping of our personal items from one city to another. Some families are challenged with an overseas relocation because of business reasons or personal reasons. In either case, the more you can understand about the international shipping process or your own local moving challenge, the better off you are because as in most areas of life, knowledge is power.
We created this blog article to help you understand as much as possible about how to find the best shipping or freight forwarding company to meet your needs. Below are some frequently asked question by both business shipping customers as well as those that also have shipping needs but on a less frequent basis or even for a one time business relocation or family move.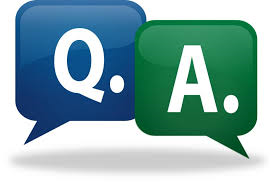 Most of these questions we have experienced in our 30 years of providing overseas shipping and freight forwarding services. The answers to many of these commonly asked questions can vary from shipping provider to shipping provider so be sure you continue your research and accumulate enough information from as many trusted sources as you can. We also encourage you, as you advance your shipping service research to reach out and speak with the management of select companies. As much as we love to use the Internet and the major search engines to acquire important information, it is also advisable to speak directly with shipping service "finalist". We suggest this because we strongly believe that you can also get a good understanding from speaking directly with a responsible & capable international shipping service provider. Human beings have an unmeasurable degree of dependable instincts and intuition. As a 30 year old overseas shipping and freight forwarding provider we know that much of our business and all of our customers call us because after all is said and done, they know there is a high level of trust, transparency and dependability. These benefits can only be secured from one to one relationships where long term performance can be demonstrated consistently. We hope the questions and answers below help you narrow down and improve your selection of possible international shipping and freight forwarding providers.
Question: Should I be packing myself?
Answer: This answer depends on a few different factors. Most of our customers that require packing for a business or family relocation ask us to pack for them because it can be accomplished with better quality, speed and convenience. A good idea is to speak with a consultant and get an estimate, then compare that packing estimate against what you project it will cost you in terms of time and effort. Many times it simply makes more sense to have it done professionally.
Question: Can I purchase packaging supplies?
Answer: Yes, we are happy to offer a range of packing supplies that will make your challenge easier to manage and more convenient. Just call us at (866) 788-8616 and one of our happy shipping consultants will be happy to listen to your challenges and offer many different alternatives.
Question: What will it cost to purchase shipping supplies?
Answer: This depends on the amount and sizes of materials you need. We will listen to your overall requirements and suggest the right sizes and amounts of boxes and other related moving supplies that will do the best job for your particular needs.
Question: Will you pick up mu items at my location & pack & ship them for me?
Answer: Yes, we will professionally pack all of your items so they're ready for shipping.
Internationally Shipping Questions:
Question: Can you help with unusually or oddly shaped items items for international shipping?
Answer: Absolutely. International shipping is our specialty and we are fully prepared to handle most challenges.
Question: How can I be sure my items will pass international customs?
Answer: We are experts and will completely assist you with all mandatory documentation. We will help notify you of any obstacles we find as we go though the international shipping preperation process.
Questions: What are Duties, Taxes and Fees?
Answers: These are imposed by customs on any imported merchandise and are implemented by the customs broker or agent for its fees. Here is a handy tool that will help you calculate international shipping duties.
Question: Can I receive notification from my shipper on the status of my international shipment?
Answer: International shipment can and will be tracked every step of the way and you will receive all related notifications.
Question: Can I change the final destination, should it change during international shippment?
Answer: Yes, just notify our office and we will alter the details and any notifications will reflect those changes.
These are only a partial list of the many questions you might have arranging, managing and monitoring your international shipment. We understand that more questions or concerns may arrive before, during or even after the process. We tell you up front and encourage you to rely on ETC International Shipping & Freight Forwarding Systems at every stage of your shipping process. We are committed to helping you at every stage in your shipping process. We believe thats why we maintain a loyalty and customer satisfaction rate of over 93%.
We hoped this information helped you understand more about international shipping and frieght forwarding and take the trust and confidence you place in us very seriously. We are always standing ready to answer any immediate questions you have during this process so always feel welcome to reach out and call, only if it's to ask a simple question. We can be reached at any time by calling (866) 788-8616.
If you would like an accurate quote on a one time international shipping or freight forwarding job or rate quote establishing a relationship with a regular shipping or freight forwarding company, just hit the button below and we will be happy to offer even more detailed information.