The information below gives you a quick outlook and feel for 2013 infrastructures and business outlook.
Reid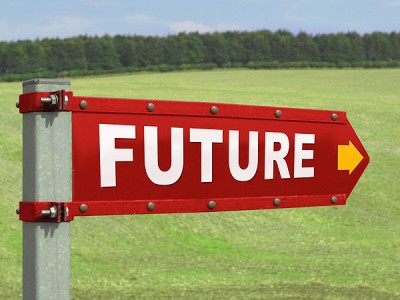 International Shipping, Freigh Forwarders in California, maritime, Air, global logistics
Survey: U.S. High-Tech Executives Optimistic About 2014 Export Goals
U.S. high-tech executives' confidence in the future of the nation's exports has grown significantly over the past two years, due to increases in disposable income in emerging markets, legislative changes (particularly free trade agreements in Asia) and rising labor rates abroad, according to UPS's annual "Change in the (Supply) Chain" survey, which was conducted earlier this year.
Eighty-five percent believe the Obama administration's National Export Initiative goal to double exports by 2014 is "very likely" or "somewhat likely," as opposed to just 40 percent who believed the same after the goal was set two years ago, and 74 percent expect growth in their own company's exports in the next two years.
American Firm Tapped to Modernize Iraq's Maqal Port
North America Western Asia Holdings on Oct. 2 announced that it has entered a 10-year agreement with Iraq's Ministry of Transportation and the General Company for the Ports of Iraq to modernize the 93-year-old Maqal Port, which is located in Basra's urban center on the Shatt al Arab waterway.
The recently created American asset company will invest $14 million in heavy-lift cranes and container-handling capabilities, and will also build a modern container yard.
British Columbia to Invest in Transportation Infrastructure
British Columbia Premier Christy Clark on Sept. 28 detailed plans to invest more than $200 million in capital projects across the province, including replacing the George Massey Tunnel and widening the Trans-Canada Highway from Kamloops to the Alberta border.
Port Metro Vancouver welcomed the plan, as the tunnel has long restricted the draft of ocean-going ships on the Fraser River, which has in turn stunted growth in terminals such as Fraser Surrey Docks. Robin Silvester, port president and CEO, expects replacing the tunnel to increase trade opportunities for those terminals.
Singapore Port Planning for Additional 50 Million TEUs
Development plan to include 15 new berths by 2020
The port of Singapore's container facilities will benefit from an investment of S$3.5 billion (USD$2.85 billion) over the next decade as PSA Singapore Terminals continues to boost capacity.
Phases three and four of its Pasir Panjang Terminal development will add 15 new berths and nearly 19,700 feet of quay at drafts of up to 59 feet, taking total port capacity to more than 50 million TEUs per year by 2020, up from capacity of 35 million TEU now.
PSA said the new development phases will feature an automated container yard equipped with proprietary planning and operation systems, and unmanned, rail mounted gantry cranes.
Last year Singapore was the world's second busiest container hub after Shanghai, handling almost 30 million TEU.
News by Reid
In the world of mass production, poor expertise & lack of personal engagement costs businesses far more than anticipated. We all get what we pay for. ETC Intl. Freight System, has no aspiration to be the K-Mart of the forwarding business.
We are independently owned & although part of an industry highly regulated, we help you close the gap and manage your shipments from inception to end. Our employees' knowledge & dedication are of paramount importance in the services that we render, which bear our name. Customer satisfaction is the guiding principle for all our activities.
ETC Intl. Freight System is a licensed freight forwarder, NVOCC bonded & a California Corporation since 1984. Whether, you seek air or ocean freight & to our broad customer base, we offer warehousing, distribution, packing, crating, trucking, customhouse brokerage & inland delivery/pickup services. For more information or pricing through the web, please visit us at www.etcinternational.com.