Ocean Carriers Recovering, Jefferies Says
Investment bank expects carriers to be profitable in second quarter, with bigger gains in third
Container lines are likely to move into the black in the second quarter of this year and expand their profits in the third quarter as freight rates improve, according to Jefferies.
The New York-based investment bank, writing in its Asia/Transport and Logistics research bulletin for the first half of the year, said the liner companies it covers are likely to see their operating profit margins rebound from negative-15 percent in the first quarter to 2 percent in the second.
The main driver, it said, is the second quarter improvement in freight rates in the trans-Pacific, Asia-Europe and intra-Asia trades, which led the China Container Freight Index, to jump 28 percent quarter-over-quarter.
Container volume also recorded quarter-over-quarter increases, which helped lower unit costs, and the average bunker fuel price for the second quarter is likely to remain unchanged from the first quarter. The drop in fuel price may only kick into the lines' profit-and-loss statements in June or later because most lines carry several months of bunker inventory.
The outlook for the third quarter improved when carriers imposed a peak-season surcharge on the trans-Pacific in June and a general rate increase on the Asia-Europe trade in July.
Soft volume trends since July may not allow liner companies to keep the rate gains, but Jefferies said further capacity cuts may help retain the current freight rate levels for most of the third quarter. Lower bunker fuel prices since May also should be fully reflected in the third quarter results, it said.
Jefferies said the fourth quarter profitability outlook is murky, however, "particularly with Europe moving closer to or already in recession while the carriers may be more pro-active in rationalizing their capacity."
Container lines have become more interested in profit than in market share, after having suffered big losses in two out of the last three years, so Jefferies said the container shipping sector may stay profitable for the full year.
"The macro environment has clearly gotten worse since March, which could put downside risk to our earnings outlook," the research bulletin said. "However even marginal profit in the next 12 months would be a reason to re-rate a sector that is expected to make losses."
Freight Forwarding, Air, Ocean, Maritime, Overseas, Logistics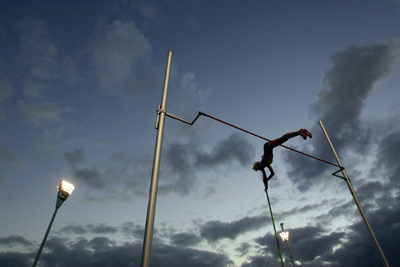 Air freight Forwarding:
This year, we were not nominated as a official sponsor for the Summer Olympic games. But, w
hether, you seek air or ocean freight & to our broad customer base, we offer warehousing, distribution, packing, crating, trucking, customhouse brokerage & inland delivery/pickup services. For more information or pricing through the web, please visit us at
www.etcinternational.com
.
ETC Intl. Freight System is a licensed freight forwarder, NVOCC bonded & a California Corporation since 1984.