Inexperienced shippers why pay the price: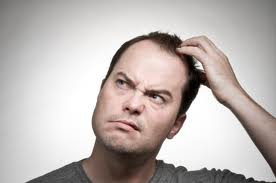 Experienced or not, ultimately shippers are responsible to know the rules & regulations surrounding the execution of their overseas shipments. You can depend on your freight forwarders, but in the final analysis, you are responsible and must address basic questions with your overseas buyers.
First and foremost, shippers must determine if their cargo is restricted (IE# hazardous, State license required, TSA known versus unknown status, overseas documentation requirements; such as certificate of origin, Consular certification, notorization to name a few). Know your shipment weights & dimensions, review your packing material to also meet standard requirements. Forwarders do not recommend to ship when using air or ocean consolidation or full container loads perishables, money, firearms, jewlery, etc.. Although, you can rely on your forwarders, it is judicious to check with customs at both ends. Shippers should always require of their buyers to approach their customs or their designated customhouse brokers to address customs issues. Remember, it is your responsibility & in this case ignorance can be costly. Forwarders involve with your shipments up to a destination port or airport for your air or ocean shipping cannot always possess the detailed knowledge of the ovewrseas customs, which is often different for each country. As a side note, Brazil Customs are especially tempermental.
We cannot stress enough that shippers should have their term of sales & payment conditions clarified on pro-forma invoice & prior to finalizing any business abroad.
Air Freight Import and Export by ETC International Freight System
We are IATA licensed, having rate agreements with all major airlines in North America & coupled with similar agreements signed by our overseas associates, enhancing our competitive edge. Whether choosing our most economical service via our scheduled weekly consolidations, direct daily service for your most urgent orders, or, a door to door service exclusively handled through our network of established freight agencies, ETC Intl Freight System has your suited service ready for takeoff.
Enhance partnership with our customers with tracking of your shipments with the airlines around the world & proof of delivery (POD) from our overseas agents. ETC Intl. Freight System's consolidated rates are designed especially to keep prices aggressively low. ETC Intl. Freight System's interactive web-based tracking system gives you the added confidence of knowing the precise location of your cargo.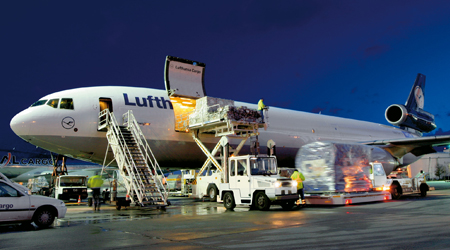 Useful Information
Air Cargo Height Restrictions
Passenger airplane Maximum height: 64 inches
Cargo Airplane Maximum height: 96 inches
To calculate air freight volume L x W x H in inches divided by 366 = weight in kilograms
To calculate actual weight in pounds to kilograms divided pounds by 2.2046
GET A QUOTE  /  SHIPPING RATE REQUEST FORM
And so shippers, With the above mentioned in mind, you have a good base to approach your forwarders with already the information of your specific shipments, whether, referring to the shipping details or the USA / overseas Customs.          




To start simply fill out the form information (go to get a quote botton), there are no commitments. One of our freight specialists will contact you to discuss your needs, and answer any questions that you may have.