ETC International Freight System
To our air, ocean import & export international customers, a great many thanks for a sound 2012. We so very much appreciate your year in, year out patronage. With you, we can say that our customers' retention rate is unlike, we have ever seen in our fast moving shipping industry. Our freight, logistical knowledge & dedication to our customers are of paramount importance in the services that we render, which bear our name. Customer satisfaction is the guiding principle for all our activities.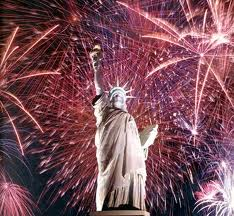 Happy Holidays & best wishes for the New-Year
Reid Malinbaum
International shipping, Global logistics, Air, Ocean
The following article from JOC gives you a quick snap shot of what is in the store with the East & Gulf Coast ports. As you know, the Los Angeles / Long Beach strike is over.
ILA Authorizes Strike at Year-End
Joseph Bonney, Senior Editor | Dec 10, 2012 12:34PM EST
International Longshoremen's Association President Harold Daggett won authorization from ILA delegates to call a strike if a bargaining impasse isn't settled before the union's contract expires Dec. 29.
The vote by the ILA's 200-member wage scale committee moves East and Gulf coast ports closer to their first coastwide strike in 35 years.
Daggett asked the ILA's 200-member wage scale committee for strike authorization after he delivered a speech accusing United States Maritime Alliance of trying to reverse gains the ILA has made in previous contracts.
The roll call vote in favor of the strike authorization was unanimous, ILA spokesman James McNamara said.
Complete Coverage of ILA-USMX Negotiations
The vote preceded a session today in which employer representatives presented USMX's proposals to wage scale committee members meeting in Delray Beach, Fla.
Daggett's speech to ILA delegates reportedly emphasized USMX's proposal to cap container royalty payments to workers. USMX has proposed capping payments at current levels, which averaged $15,500 per eligible worker last year, and using the excess to fund other ILA benefits.
An ILA strike would affect container and roll-on, roll-off cargo covered by the ILA-USMX coastwide master contract. The ILA would continue to work breakbulk cargo and cruise lines that employ ILA labor but are not covered by the master contract, McNamara said. Perishables and military cargo also would be exempt, he said.
In addition to issues in the coastwide master contract, this year's negotiations over supplementary local contracts have been contentious, especially in the Port of New York and New Jersey, where the New York Shipping Association is seeking changes in work rules, including requirements for extensive relief staffing.
ILA District Donates $250,000 to Hurricane Sandy Fund
JOC Staff | Dec 07, 2012 9:40AM EST
The South Atlantic and Gulf Coast District of the International Longshoremen's Association have donated $250,000 to ILA's Hurricane Sandy Fund.
Clyde Fitzgerald, president of the district, which includes port areas from North Carolina to Miami, as well as the entire Gulf Coast, made the donation to ILA President Harold J. Daggett.
Fitzgerald said he hopes the money will ease the financial burden of those ILA members in the Greater Metropolitan area who suffered losses from Hurricane Sandy. "Those of us in the South and Gulf areas are certainly no strangers to the destruction that can be caused by hurricanes," he said in a written statement.
LA-Long Beach Catches Up on Cargo Backlog
Bill Mongelluzzo, Associate Editor | Dec 10, 2012 3:30PM EST
LONG BEACH — Terminal operators in Los Angeles-Long Beach late last week ran night and weekend gates to work off much the cargo that was backed up at the ports after an eight-day office clerical workers strike, so Monday was not as bad as some had feared.
"It's busy, but manageable," said Bruce Wargo, president of PierPass Inc., the agency established by terminal operators in Southern California to operate the extended gates program.
A strike that begin Nov. 27 by the Office Clerical Unit of International Longshore and Warehouse Union Local 63 shut down 10 of the 14 container terminals in the port complex. The OCU, which had been working without a contract since June 2010, reached to a tentative six-year contract with the Waterfront Employers Association on Dec. 4, and the terminals were back in operation the next day.
During the strike, 20 vessels either diverted to other ports, or deviated from their normal schedule to call first at Oakland, which was in full operation. A number of vessels, however, sat at anchor awaiting a settlement.
Terminal operators were concerned that Monday would be crazy as they would have to work the ships that were at anchor and at berth, the vessels that were being routed back to Southern California from Oakland and a whole new weekly round of vessel calls from Asia scheduled to arrive over the weekend.
However, most of the terminals added flex morning and evening gates and night gates last week, as well as a Saturday day gate, Wargo said. Friday was especially busy, he added.
Complete coverage of West Coast labor disputes
Fred Johring, president of Golden State Express, said his company by Saturday had caught up from the strike-bound cargo. However, Monday is always the busiest day of the week in the harbor, and Monday this week was even busier than usual with many of the ships that arrived over the weekend coming in full.
Wargo said that because of PierPass, the 14 container terminals in the harbor have a mechanism by which they can quickly increase the number of gates they run, so operations should return to normal as the week progresses.