Shippers be aware
No air freight shipment or shipping topics on this blog! Next week, we will bring you air consolidations rates & topics du jour…
Transatlantic Advisory – International Shipping News: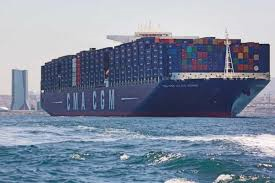 Relevant, timely Shipping industry updates are important to keeping your business and your customers' supply chains running smoothly.  Knowing about disruptive events that may impact business allows you to develop contingency plans to mitigate these disruptions.  ETC Intl. Freight System, as your dedicated partner, we offer the following transatlantic update regarding anticipated liner alliances service changes.
The G6 alliance – APL, MOL, Hapag-Lloyd, Hyundai Merchant Marine, NYK Line and OOCL -has announced that there will be temporary reductions in space allocations and port-pair connections between mid-May and the end of June.  These adjustments are due to a realignment of their services and new network configurations.
P3 alliance – Maersk Line, MSC, and CMA CGM – is still awaiting approval from China so has not announced when their joint services will commence.  Launch is slated for the second half of 2014.  Maersk Line independently has announced transatlantic service changes that go into effect May 2014.  Updates have not been received from MSC or CMA CGM, but when
received further updates will be issued.
The CKYHE Alliance – Cosco, K Line, Yang Ming, Hanjin, and Evergreen – has limited transatlantic service coverage and no specific service updates have been received from alliance members.
Although the carriers are focusing on a smooth transition there will be an impact to transatlantic sailing schedule consistency. 
We will make every effort to keep you informed and work with you to adjust freight planning to address this situation.
Long term, these alliances will offer greater allocation and more comprehensive services.  They will feature faster transits, improved port pair connections and greater efficiencies.  ETC Intl. Freight System will provide more information as it becomes available.
Sourcing provided by JOC.
In the face of looming competition from new or expanded ocean shipping alliances among the biggest carriers, smaller lines are taking steps to ensure their own long-term survival.
United Arab Shipping Co. is a case in point. In the last year it has ordered 17 new post-Panamax container ships to replace its aging fleet, it overhauled its global management structure to place responsibility on trade lanes rather than regions, and it is expanding its vessel-sharing alliance with China Shipping Container Lines on a few key trades where it is adding new services.
"We are the P2," UASC president and CEO Jorn Hinge said in an interview at the UASC's regional headquarters for North America in Cranford, N.J. He thinks the planned debut of the P3 Network of Maersk Line, Mediterranean Shipping Co. and CMA CGM this fall — following delays in getting it approved — and service consolidations by the G6 and CKYHE alliances will help sustain rates on the Asia-Europe trade because the carriers that belong to them will be able to cut capacity by suspending unneeded port calls or entire sailings. "Rather than sailing with ships half full, they will suspend a string," he said.
In the last year the Dubai-based carrier teamed up in a vessel-sharing alliance with CSCL on the Asia-Europe and trans-Pacific trade lanes. In April the two carriers launched a new Asia-Europe network with three new services (AEC1, AEC3, AEC4) and two enhanced services (AEC8, AEC9). It added the capacity on that trade with slot exchange arrangements with Hanjin Shipping and Evergreen Marine. Hinge said UASC is also working closely with other carriers, including Cosco, on slot exchanges on other routes.
UASC and China Shipping have both ordered huge new container ships that they will pool together in joint services on the Asia-Europe trade when they are delivered. "The game-changer for us was the cost of fuel," Hinge said. He said the cost of bunker oil has tripled over the last five or six years, and "it's not going to stop there." Acquisition of the new ships was also spurred by the need to go green. U.S., Asian and European regulators are requiring that ships burn cleaner and more expensive fuel within their territorial waters, and UASC needed a new fleet that would burn less fuel and also cut carbon emissions.
It placed the largest order in its history last year when it signed an agreement with Hyundai Heavy Industries that is worth some $2.5 billion. It ordered six 18,800-TEU vessels and 11 14,500-TEU ships. All of the 18,800-TEU mega-ships will be deployed on the trades from Asia to North Europe and the Middle East and Mediterranean. The 14,500-TEU ships will be deployed on the Asia-Middle East route and in the intra-Asia trades, where some of the ports can't handle larger ships.
CSCL has also ordered five new 18,800-TEU ships that will be added to the six ordered by UASC to form a string of ships on the Asia-Europe trade when all are delivered over the next few years. "We will have only half the headache," Hinge said.
In anticipation of even stricter emissions standards to come by 2020, UASC is equipping the new ships with piping and dual-use engines that will enable it to convert from bunker to LNG fuel. The first 18,800-TEU behemoth is due for delivery later this year in South Korea.
"The size of the ships is not a big deal. It's the technology on the ships that's the big deal," Hinge said. The new ships won't have the tanks to store LNG when they are delivered, but it will only take about a month to install them on the ships when emissions standards are increased further, which Hinge expects in the next four or five years.
UASC is the 17th-largest container line, according to Alphaliner, with a fleet of owned and chartered ships that have a total capacity of 288,756 TEUs. The 19 new ships UASC has on order have a capacity equivalent to 97.6 percent of its existing fleet. It scrapped some of its 2,000-TEU vessels two years ago and plans to return many of its Panamax-sized chartered vessels when the big new ships are delivered. "They are not the most efficient ships in the world," he said.
UASC had little problem financing the new ships because it is owned jointly by six oil-rich Persian Gulf states — Bahrain, Iraq, Kuwait, Qatar, Saudi Arabia and U.A.E. Hinge said the financing was "100 percent oversubscribed" by international banks and banks in the Middle East. Though the new ships will add to the overcapacity that already hangs over the Asia-Europe trade, "[UASC has] to be in the China trade for many years to come," Hinge said.
Last year, UASC overhauled its management organization to consolidate its multiple regional offices into regional headquarters. Hinge said the new regional headquarters will be responsible for managing trade lanes to their regions rather than selling across all trade lanes. They will have responsibility for the profitability of their own region's trades rather than selling capacity on every trade, which will boost efficiency and cut costs. For example, UASC is closing offices in Cranford, Baltimore, Norfolk and Savannah and consolidating them in a new headquarters for the U.S. trade lanes in Peachtree, Georgia, near Atlanta this coming August.
It also consolidated its regional offices in Europe and moved its headquarters for the North Europe trades to Hamburg, Germany. It operates a hub-and-spoke network in other regions, with Algeciras, Spain, as the hub for the trades with West Africa and Latin America; Singapore for the Asia-Middle East trades; Port Klang, Malaysia for Australasia; and Dubai as the hub for the trades between India, the Middle East, the Mediterranean and the U.S. East Coast.
It's too soon to measure the results of the reorganization. UASC only implemented the new organizational structure during the third quarter of last year, with financial reporting under the new system in effect since January, so it will take 12 months to see how it works. "So far so good, but we need more experience," Hinge said.