Import & export customers shipping internationally. World container movements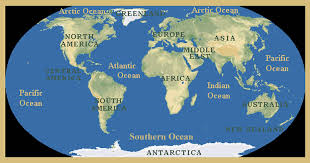 Which & where the volume of containers originate from & their trends.
According to JOC, figures of ocean containers movements that speak of trends. In effect, Mainland China accounted for 10.9 million 20-foot-equivalent units, or 36.4 percent of the nearly 30 million TEUs (20') (FYI, FEU: 40' container) in U.S. containerized trade in
2012. That is a volume increase to and from China of 2.6 percent year-over-year and 8 percent above pre-recession 2008. That compares to 1.5 percent growth year-over-year in overall U.S. laden container trade and 3.5 percent growth over the pre-recession year of 2008.
Behind China, the top five U.S. trading partners by market share were Japan, South Korea, Taiwan and Hong Kong. All told, the Top 5 U.S. Trading Partners accounted for 52.2 percent of the nearly 30 million TEUs in U.S. containerized trade in 2012. Representing a growth of 0.7 percent year-over-year and is 3.6 percent above 2008.
The Top 30 U.S. trading partner with double-digit year-over-year growth in 2012 was 22nd-ranked Costa Rica, at 10 percent. The 23rd-ranked United Arab Emirates gained 9.7
percent while eighth-ranked Vietnam increased 7.1 percent. By contrast, 10 of the Top 30 declined year-over-year, led by fifth-ranked Hong Kong's 11.6 declines in U.S. containerized trade percent. With # 29 Singapore was down 9.6 percent from 2011.
Containerized shipments from the U.A.E. led the way in comparisons vs. 2008, growing 53.8 percent over the four years. It is followed by Vietnam at 33.2 percent and seventh-ranked India, which surged 32.6 percent. In contrast, 12 of the Top 30 U.S. trading partners declined in 2012 from their 2008 volumes, led by Hong Kong, whose U.S. containerized trade fell 13.8 percent. No. 14 Thailand experienced an 11 percent decline and 19th-ranked Malaysia saw its U.S. trade slip 10.2 percent from 2008.
As reported by JOC Top 30 U.S. trading partners accounted for 86.5 percent — or 25.9 million TEUs — of the total U.S. containerized trade in 2012. That represented a year-
International, Trade News, Trade Data, United States Trade Data, Economy, Maritime International Freight Shipping, North America, United States
AIR FREIGHT NEWS
The World Trade Organization had the UK has the 7th largest freight exporter and 4th largest importer of shipments the world. Large movement of freight takes place to and from this United Kingdom & at the international level seen on all four modes of transportation: air, sea, rails / roads. While rails and roads modes represent over 60% of such of the domestic
& international freight combined. No figure here to separate the domestic traffic from the international ones originating from an inland UK point.
Freight by air has also seen a growth of over 30% in the same. Air freight has contributed to almost one-third of freight movements from UK in terms of value.
With growing exports to the UK, import freight shipping into UK
has grown from a greater, more open global economy made visible moves towards
allowing more imports from foreign countries into its own. While member
countries of the European Union (EU) have been abolished from most of UK's
import licensing controls, other preferential countries have minimal rates of
customs duties applicable on their products.
For freight movement out of UK, exporters are required to
provide Customs with an exports declaration and also maintain proof of exports
like contract correspondence, copy export invoices and evidence of payment
among others for VAT purposes.
Door to Door shipping
The door-to-door air cargo process starts with the shipper. –  A shipper, the person or company that is physically and administratively responsible for shipping the cargoes. 
The shipper can just as well be the consignee, or a third party that has ordered the goods stored at the shipper's location to be shipped from A to B.  For this same reason, the shipper also does not need to be the owner of the goods.  This all depends on the delivery terms (or: Incoterms) that are agreed between the parties involved, e.g. a buyer, owner of the goods, a
seller, a maintenance company, a distributor, a transport company, a forwarder, etc.  (For
more information on Incoterms look it up.
For security reasons TSA data list is kept determining the shippers known or unknown status for the forwarder and thus also for the next steps in the process. This status can be changed with TSA approval, this process is fairly quick & ETC International freight Systemen can help you (www.etcinternational.com)
The shipper is responsible for efficient assembly of the shipment in terms of volume, weight and packaging in order to get the best price / volume utilization of the aircraft pallet or container … avoid damage to goods, people and aircraft.
Call ETC International Freight System at 1-800-383-3157
After your shipments are ready for transport (RFT = correctly packed, labelled and with the right documents for forwarding as well as road transport as the next steps), the shipper instructs transport of the goods.  
Road transport can be organised by either the
     forwarder or the shipper.
The goods are picked up at the shipper's warehouse for delivery by road transport at the warehouse of the forwarder organizing the air cargo process.  
Depending on the

internal organisation

of the
     forwarder's or shipper's processes, the road transport can be executed either with in-house operated trucks, vans or personnel or by a third party-.  
The transport company (or the forwarder) will give the shipper a

proof of acceptance

(POA).
Important reminders for air cargo Shippers:
Your national of international shipping process should be part of your Logistics Plan (checklist). Seek control your logistics flow and shipping terms (incoterms). Your shipments will probably be part of your own or your customer's supply chain (being costs or a profit tool), you want to assure timely arrival of the shipment and consider your logistic timeline.
Important! take care to (let your forwarder) arrange the right customs documentation for clearance ease at destination, and be aware you will probably have to pay duty and VAT at import, unless you have arranged for special licenses or exemptions.
Consider air cargo insurance. Whether importing or exporting, using air freight (or road or
ocean freight) for your international shipping, cargo insurance covers loss and/or damage of cargo while it is in transit between the points of origin and
final destination.
International container trends give you at a glance of where & how much commerce comes from. Air freight for high value shipments & in a door to door environment. aquire the knowledge before rushing your air shipments.