ETC International Freight System has had the chance over the past 30 years to handle import or export shipments, which beyond their commercial values carried with them a promise. And so now, we are honoring customers that chose ETC International freight System to move their
shipments that happen to touch us by revealing their creation while transported.
Over the years Mr. Marco Sassone, a successful seasoned painter with paintings that are rich in content and colors has used our international air, ocean services as well as surface transport from Toronto, Canada & to San Angelo Fine Art Museum, Texas, to & from Italy shipping
his artwork. We are grateful for doing our international, overseas transportation part to see Mr. Sassone' s impressive artworks reaching other shores. http://www.torontoisawesome.com/heart-to-column/heart-to-marco-sassones-sanctuary/
The artist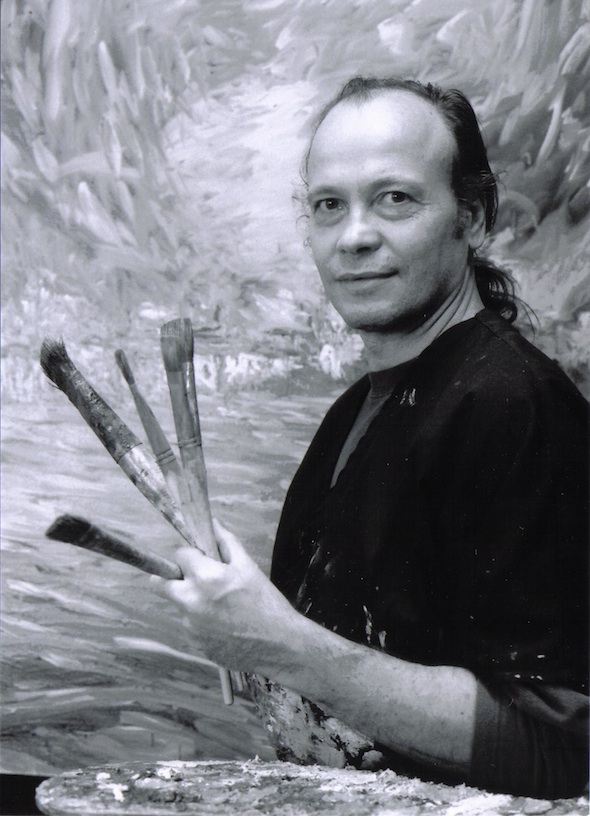 His paintings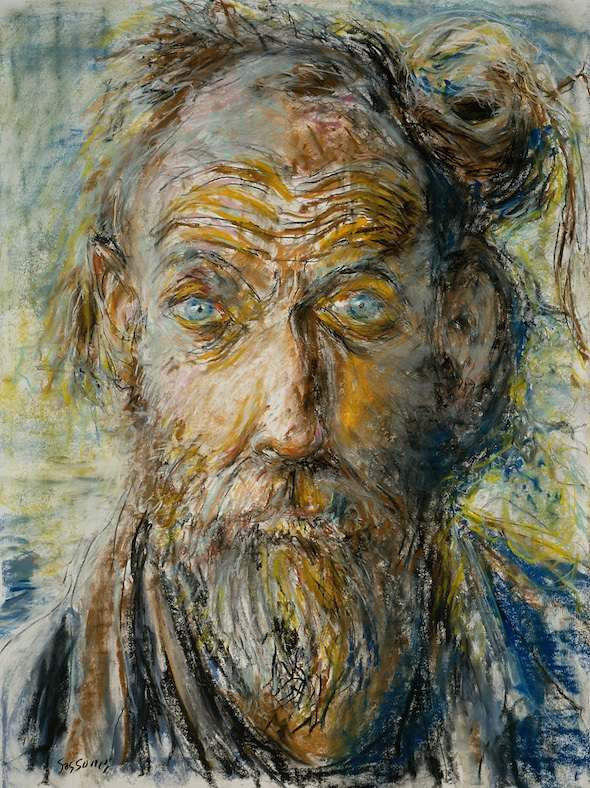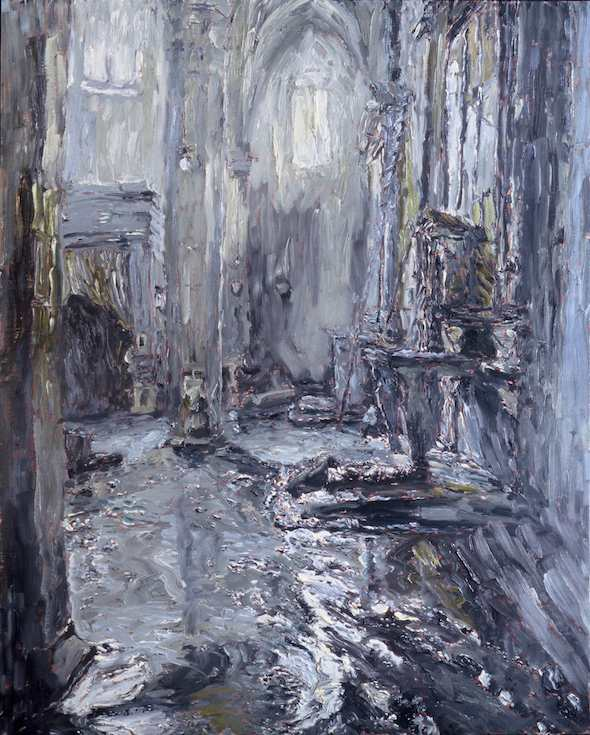 Aside from being involved with Mr. Marco Sassone' s overseas shipping, I have been a fan from the first time I laid my eyes on his work.  
ETC International Freight System selected Nathan Turner (Interior Designer) & welcome Nathan for choosing our air freight network.
1st shipment LA to Singapore
Air Export – time sensitive
P/U 10/31 – ETA 11/04 arrived 1 day prior 11/03
4 oversize crates of interior design items
1 at 200"x13"x14" / 608 lbs
1 at 58"x62"x38" / 438 lbs
1 at 80"x31"x32" / 550 lbs
1at 56"x38"x47" / 202 lbs
2nd shipment –
LA to Singapore Artwork & Oversize Mirrors we are crating & exporting this
week.
Should you seek the quality from an international & national interior designer, we certainly would direct your information to Mr. Nathan Turner.
ETC International Freight System also selected & welcomes a new customer. In effect, last week we loaded 2 x 40'HQ of handmade (made in the USA) wood and metal restaurant furniture (chairs, booths, etc.) from our customer A-1 Incorporated in Burley, Idaho destined for Macaroni Grill restaurants in Dubai. Routing is via Oakland port. Shipper's website is http://www.a1booth.com/2007/enter.php
Last, but not least, ETC International Freight System are consistently impressed with Mr. Gordon K. Stott with Connect-Homes.com manufacturing modular homes that travels on truck chassis across America. To that end, we shipped overseas to Hawaii using our ocean services. Mr. Gordon Stott in manufacturing an easy to transport and easy & get in place on the lot ready for the lucky occupants, container sized (40') modules with acclaimed, slick, contemporary lines, using composite materials, making the habitat the ultimate home. All of us at ETC International Freight System appreciate Mr. Stott's glorious & affordable home concept.
It is a pleasure to handle their freight. See the pictures below: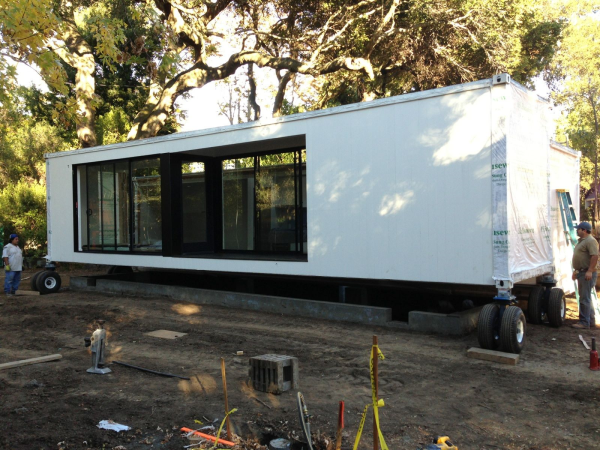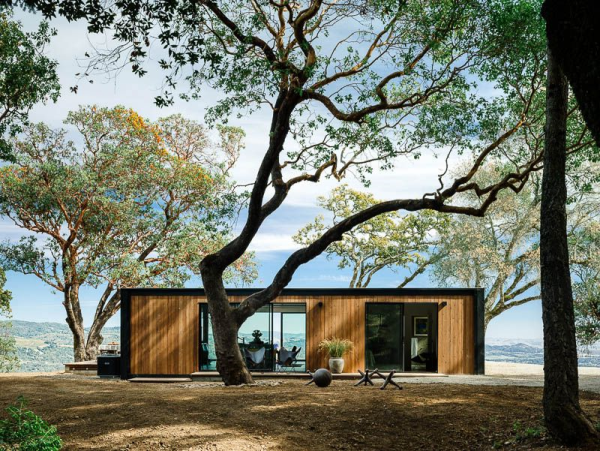 AIN transport Perspective
The massive Dubai World Central site, which includes the emirate's new Al Maktoum international Airport, will host the 13th edition of the Dubai Airshow next week. Boeing expects significant orders for its new 777X
widebody at the show.
Next week's Dubai Airshow, running from November 17 to 21, is poised to provide yet more evidence of the soaring ambitions of the Gulf region's air carriers, and Boeing's new 777X
twinjet seems set to be the main beneficiary of their relentless fleet
expansion plans. Rivals Emirates Airline, Qatar Airways and Etihad Airways are all firmly expected to announce significant orders at the show, and, according to sources close to ongoing negotiations, this could include deals for some 250 of the new widebodies, which will seat up to 400 passengers and offer range of up to 9,395 nm. Dubai-based Emirates has been in talks for between 100 and 150 of the 777Xs, which Boeing is offering as an alternative to the Airbus A350XWB. Etihad has signaled an intent to invest in between 25 and 30 of the aircraft, as well as potentially add to its orders for the 787 Dreamliner. At the end of October, Qatar Airways CEO Akbar Al Baker confirmed that the carrier will place new aircraft orders during the Dubai
show, but he declined to indicate where this new business might be going. The carrier has been giving mixed messages about whether it will opt for the 777X, but Al Baker has indicated that he does not intend to add to Qatar's existing Airbus A380 orders.
The 13th staging of the biennial Dubai Airshow will be the first to be held in a purpose-built complex at the Dubai World Central complex, which encompasses a string of planned business parks and the new Al Maktoum International Airport. In late October, the airport finally received its first passenger flight, with the inauguration of Wizz Air services from the Hungarian capital Budapest. Germany's Condor Flugdienst is due to begin services to the new airport by the
end of this month, to be followed by Kyrgyzstan Air Company in December and, potentially, Qatar Airways in March next year. But it remains far from clear how flights to and from Dubai might eventually be split between Al Maktoum and the emirate's existing gateway, Dubai International Airport.
The Dubai Airshow is set to be the largest in the event's 26-year history, with up to 60,000 trade visitors expected to be received by more than 1,000 exhibitors (respectively 5 and 7 percent increases on the 2011 totals). AIN will provide full news coverage of theshow at www.ainonline.com, as well as in its daily print editions produced in Dubai and in its Dubai Reports e-newsletters.
ETC International Freight System (sales@etcintl1.wpengine.com) import or export shipments, which beyond their commercial values carried with them a promise.
GET a quote