Why Peru?
I recently flew to Lima , which I felt is busy, dirty & with atrocious architecture. The pollution was enormous. At first, I felt like in a hurry to check our forwarding agent in the North of Lima along the coast, Callao, Peru.
I was forced to stay waiting for my daughter Sacha that was finishing a free clinic on behalf of UCLA. Yes, I was about to combine a pleasurable trip with walking the Inca trails at 14500 feet elevation watching in the backdrop the mountains up above us with another 10000 feet: The Andes.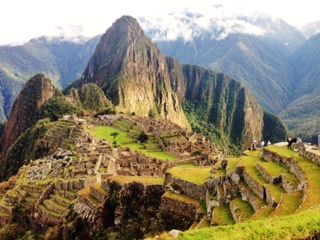 What a spectacular countryside and truly lovely people to hang out with. Their foods surpassed the French foods, leaner, fresh & organic. One more thing, we stayed with the locals during our trek & the farmhouse sitting up at over 12500 feet was precariously sending us back in time. Inca dressed people & not for our pleasure, no electricity or water in the kitchen just outside. It got cold & all trekkers were invited to join in in the kitchen with the Guinea pigs rooming free to witness how amazing, simple food prepared on a wooden stove for 8 people taking less than 2 hous to fix a 3 course meal. We were South of Cusco & about 5000′ higher. Obviously, no work related to the trip. but, surely,they deserve our attention, which brings me to commerce between our countries.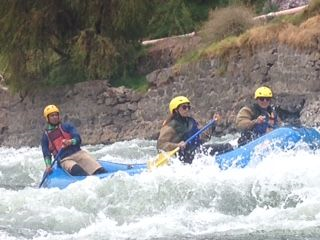 We air freight to Lima & to shippers with just parcels, we have just the right service (door to door) for you. Call us at 1-800-383-3157. Now for commercial air transport, we air freight weekly on a consolidation basis with low rfates all the time. Send us the origin, commodity, dims & weights for your pricing. Email us at Sales@etcintl1.wpengine.com
Other shippers come to us for less than a container load (LCL) or full container load (FCL), either way, we sail weekly with about 24 days to Callao, Peru. The rates are truly attractive, check our web site www.etcinternational.com
It is a growing economy and they need about everything. Shippers be aware, this is a nice place with nice prople to do business with. If you already are doing business & shippng or want to explore pricing to ship your products, we welcome the opportunity to work with you and make this shipping experience as pleasant as was my time there with my daughter and our Peruvian freight office and friends.
Click the button for a free quote: GET a quote
——————————-
Pilot program from customs
A JOC sourced information
U.S. importers lose time and money when their shipments are detained or undergo extensive examination at ports of entry on suspicion of importing counterfeit merchandise.
But a new U.S. Customs and Border Protection pilot program aims to reduce the frequency of intellectual property rights exams for trusted importers while still protecting trademark rights.
 To kick off the pilot, Customs is looking for nine volunteer importers willing to submit intellectual property rights authentication data via e-mail to CBP prior to importation.
Participants will attach a readable PDF or JPEG file to the e-mail, which will also include bill of lading data elements in the subject line of the email.
"It is anticipated that this process may improve [intellectual property rights] targeting efficiencies, reduce the rate of negative [intellectual property rights] exams, facilitate authorized trade and increase CBP port productivity," Customs said in the announcement.
"Within one year's time, CBP will conduct an evaluation of advance information on negative exam rate."
On another subject also sourced through JOC,
The number of container ships passing through the Suez Canal is on an upward trend, after nearly three years of declining transit numbers because of rapidly increasing ship sizes.
The number of container ships transiting the waterway declined 9.5 percent between the first eight months of 2010 and the first eight months of 2014. But at the same time, tonnage on board those ships grew 16.9 percent, from 302.3 million tons in the year-to-date
period in 2010 to 353.6 million tons in the same period in 2014.
According to Drewry Maritime Research, the average ship size in the Asia-Europe trade has increased more than 50 percent in the past five years.
Shipping to or from world destinations, please contact ETC International Freight System or click the banner below: