How does the new airport security challenges affect your overseas shipping?
SITA is the information technology firm that the global airline industry uses to help with business development and some security issues when relating to various technologies. The airline industry (including international shipping services like ETC Freight Forwarding Systems) depends on SITA for their communication network and it is this communication network that is now effected by new overseas shipping and international travel security solutions.
If you are an international shipping customer and use freight forwarding services like ETC International Freight Systems, take a few minutes to read this article posted by SITA as there may be elements that are connected to your business, more specifically the overseas shipping operation of the exporting or importing of product.
PS: For a no cost rate quote or consultation to help you develop a customized & affordable international shipping solution, just use the button below:
SITA Introduces iBeacon Tech at Airports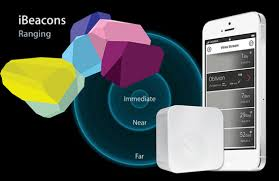 Content soiurced by AIN
Sita expects the use of new technologies such as Apple's iBeacon to enhance passengers' experience at airports.
June 30, 2014, 11:53 AM
IT provider Sita has begun using new technologies such as Apple's iBeacon to provide real-time information on mobile devices to help passengers
move seamlessly across airports to board flights on time. American Airlines has become the first carrier to try the Sita common-use beacon registry, launched at the recent Sita Air Transport IT summit in Brussels. A six-month pilot program at Dallas/Fort Worth will use 100 iBeacons – the largest ever deployment and a precursor to a permanent implementation in eight hubs.
Sita installs the Apple-supported iBeacons on airport walls; they measure about one inch in diameter and carry a range of 2 meters to 100 meters. The iBeacons use Bluetooth low energy and geofencing to trigger the display of location-relevant information on passengers' devices.
Following the disappearance of Malaysia Airlines Flight 370 Sita has started six-month trials with several airlines, simultaneously, for using technology already installed in the aircraft to provide advanced tracking capabilities. The airline operations center system (Aircom) server flight tracker merges the server with its Future Air Navigation System (Fans) ground application, already installed in many aircraft. "So the solution does not call for extensive
additional cost or investment by the airlines," Sita vice president of aircraft solutions Philip Clinch told AIN. Sita has presented the system to IATA.
Sita recognized the need for an integrated industry approach while working at several international airports. Its common-use beacon registry defines standard data sets and beacon types to be positioned at gates, retail areas or checkpoints. It gives the industry a single point of contact for common-use beacons deployed at any airport around the world. "With it, airports can share the metadata with airlines and other partners and allow passengers to receive
accurate and relevant information," said SITA chief technology officer Jim Peters.
Already, American Airlines has begun talks with One World partners British Airways and Japan Airlines for sharing the beacon registry, American Airlines director of mobile apps and wearables Phillip Easter told AIN.
Sita has also completed trials using Google Glass and smart watch for Virgin Atlantic staff attending to premium customers at airports. "I am hoping, with the development of bendable displays, wraparound 'mini-tablets' that actually fit right on the sleeve of an agent or cabin staff could be developed," said Peters. However, Shashank Nigam, founder of SimpliFlying, cautions that too many applications could become challenging for airlines. "We should be careful not to overstep," he said.
Meanwhile, Sita, which completed the complex integration of Air India and Indian Airlines two years ago, has been instrumental in integrating Air India's Sabre system into the Amadeus platform of Star Alliance. The carrier joins Star on July 11.
As pointed out by this article provided by AIN, the system was presented to the IATA (International Aviation Transportation Agency), which to the freight forwarding, overseas shipping industry can be the ultimate tracking device for shippers.
ETC International Freight System (Sales@etcintl1.wpengine.com) is IATA licensed, having rate agreements with all major airlines in North America & coupled with similar agreements signed by our overseas associates, enhancing our competitive edge. Whether choosing our most economical service via our scheduled weekly consolidations, direct daily service for your most urgent orders, or, a door to door service exclusively handled through our network of established freight agencies, ETC Intl Freight System has your suited service ready for takeoff.
Enhance partnership with our customers with tracking of your shipments with the airlines around the world & proof of delivery (POD) from our overseas agents. ETC Intl. Freight System's consolidated rates are designed especially to keep prices aggressively low. ETC Intl. Freight System's interactive web-based tracking system gives you the added confidence of knowing the precise location of your cargo. www.etcinternational.com