This information is provided by ETC International Freight System, but originate from the Pier Pass and intended for shippers & forwarders alike.
After a season of disruptions at major East Coast and Northwest ports, opinions are flying about strategies to keep truck deliveries at the terminals moving quickly.
We've produced a new video to help those concerned with container throughput issues to better understand the system as it exists today. The video walks viewers through a truck turn from the moment it enters the terminal with an empty container to the time it leaves the exit gate with a full load. (Our previous video explored truck queues outside the terminal gates.)
I encourage you to watch the video and share it with your constituents. The video is available by clicking on the image above or through this link: http://youtu.be/P9IJN1yIIJ4 
Compared to several other North American ports that have struggled in recent months with unusually bad weather, operational problems and labor disputes, conditions at the Ports of Los Angeles and Long Beach have been much steadier. In-terminal turn time – the average amount of time a truck is inside a terminal to complete a single transaction – increased gradually from an average of 37.5 minutes during day shifts in February 2013 to 40.6 minutes in February 2014, a rise of about 8%.
Nonetheless, we believe changes underway with several links in the goods movement chain are likely to continue increasing turn times unless we revamp some long-established processes. These ongoing changes include the arrival of ever-larger ships, and the transition in how chassis are owned and managed.
The current random-access system – when any truck can show up at any time to pick up any container – hasn't changed since containerization began in the early 1960's. If we're going to significantly change the results, we need to reevaluate how we deliver containers.
The terminal operators and other stakeholders are looking at a range of potential tools to maintain throughput velocity under these changing conditions. Possible delivery improvements under study include pre-staging containers for bulk delivery (also known as free flow), pre-entering truck and cargo information into terminal computer systems, and using cell phone lots and Smartphone applications to better coordinate truck arrivals and shift traffic
out of gate lines.
Bruce Wargo /President and CEO, PierPass Inc.
About PierPass
PierPass is a not-for-profit company created by marine terminal operators at the ports of Los Angeles and Long Beach in 2005 to address multi-terminal issues such as congestion, security and air quality. Under the program, all international container terminals in the two ports established five OffPeak shifts per week. As an incentive to use the OffPeak shifts and to cover the added cost of the shifts, a Traffic Mitigation Fee (TMF) is required for most cargo movement during peak hours (Monday through Friday, 3 a.m. to 6 p.m.).
About Gladstein, Neandross & Associates (GNA)
With headquarters in Santa Monica, California, and in New York, New York, GNA is one of the nation's leading environmental consulting firms specializing in emission reduction, energy and transportation policy, carbon management, and market development for clean, alternative fuel and efficient vehicle technologies. GNA, which has been working with PierPass since 2005, is
distributing this email on behalf of PierPass.
ETC International Freight System (www.etcinternational.com) asociation in the international shipping to & from China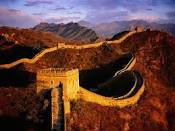 A gate for the shippers whether importing or exporting. Our agent Worltrans Air-Sea Services LTD wit ETC Freight System creates a great alliance well used by our shippers.
WORLDTRANS Air-Sea Service Ltd.                
                was established in January 1987 by a group of prominent professionals who have been in the Air and Sea freight industries for more than 30 years in Hong Kong.
We become a member of the International Federation           of Freight Forwarders Association (FIATA) in 1990, and International Air Transport Association (IATA) in 1993. Over the years, our company had achieved an annual turnover exceeding 300million Hong Kong dollars.
As the economic achievement in Asia Pacific has generated greater opportunity for further growth in freight forwarding, Worldtrans had set up branch offices in China, Taiwan,               Singapore and Indonesia. Coping with close linkage, we conclude with selective agents worldwide. Following the rapid expansionover the years, our company is relentlessly developing its comprehensive and systematic cargo services to our clients and ISO9001:2000 avow.          We aggressively upgarde our business connections and much-cherished relations with clientele, we are proud to offer global multi-model services worldwide.
Due to our enthusiastic services towards clients, Worldtrans has become one of the Top Agents by various carriers such as Singapore Airlines, Lauda Air, Asiana Airlines, Saudi                Airlines and Scandinavian Airlines.
To become a leading company in this field, we always implement new concept into our services. Apart from providing innovative airfreight and seafreight services, we also specialize                 in distribution, G.O.H, sea-air services and single entry point logistic service with efficiency and satisfaction.
In providing global logistics services, Worldtrans always ensure every client can be able to enjoy our quality logistic solution. For adhere to our aim, we have achieved the accredited      ISO9001:2000 certification accomplishing our mission to emphasize on time, efficient, and preferential service to our customer.
Non stop changes in a fast pace industry requires an experienced freight forwarder. Do not hesitate to contact us at Sales@etcintl1.wpengine.com