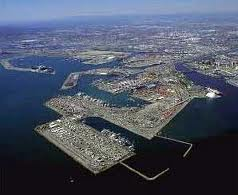 For us forwarders and our import, export accounts, we are subjected to added costs whether they come from the Union Dock Workers paralysing traffic in exchange for a hefty raise or soon the controversial repeal of ths harbor maintenance tax replaced by a user fee. Washington Legislators with Sens. Patty Murray, D-Wash & Maria Cantwell seek a user fee to fund harbor dredging & maritime infrastructure projects. This is called the Maritime Goods Movement Act for the 21st Century to be held in Seattle.
The legislation if passed will prevent the diversion of U-S Bond Cargo to ports that fo not receive federal funding. The diversion now goes to Canada or Mexico by importers seeking to avoid payment of the harbor maintenance tax (HMT).The HMT now at 0.125 percent levy on imports adding hundred of dollars to your container imports.
Diversion prone importers be aware the user fee will affect you if implemented. This legislation proposes to use 100% of the user fee revenue to be spent on port & intermodal projects. Our U.S Congress estimates only half of the 2 billion collected through the HMT is used for that purpose.
According to the legislators, the new maritime goods movement user program would be funded by closing loopholes. Yes, can we believe that largest oil & gas companies receive billions in tax payer revenue & in spite of $ 100 billion yearly profits? But, wait, this legislation if passed would then conflict with the  Water Ressources Development Act bill passed last May by the Senate. And so, from May to August, the Senate now wnats to reform the harbor maintenance tax that gave a free hand to the Army Corps of Enginneers to spend the full HMT revenue by 2020 (1.8 billion to be collected by 2014). Now the WRDA is in a race to obtain the approval to be acted by the house of representatives.
One thing is for sure the left hand does not what the right hand is doing. The diversion may rest with the Senate. How convenient & self securing!
Since 1984, customers with commercial or industrial shipments have used our domestic & international freight network.  Whether their oversized shipments moved from an inland point over the road with permits and escorts to a port / airport, or used our trucking network for a full or partial truck load, ETC International Freight System accommodated that leg along with the international shipping & overseas clearance with door deliveries. In addition to our regular commercial shipments of 100 kilos or 20,000 kilos, we have shipped:
An entire automotive wheel making factory to Tatabanya, Hungary
Earth Moving Equipments to the Middle-East occupying half a vessel
Water irrigation system and plastic forming machineries moving on flat racks
Oversized vehicles
Large volumes of seeds moving at once in many ocean container loads under the same booking having to secure & deliver containers 24/7 to meet the mission.
A small crew of enablers & dedicated professionals can take pride in delivering excellence.
Please call us at 1-800-383-3157
 AIR Freight Imported Cargo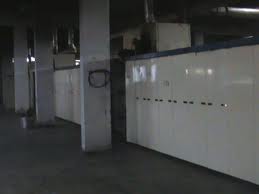 Most recently, ETC International Freight System completed the air import of bakery machinery the content of a 20′ & 40′ container, but air freighted from Europe to the East Coast. additionally, this was transported insured from the supplier factory & in the USA cleared through the USA Customs & delivered to the consignee. Whether you seek a partial service via air or ocean, import or export, you will be dealing strictly with one individual from the inception of your shipment all the way to its destination, we will not pass your file from one department to the next. One network, one person with expertise leaving no stone left unturned.
Let us give you a freight quote that equals the level of service that we provided to the customer as shown above (Air freighted Bakery Machinery). Please ask from us for a partial or full rate quote by clicking the button below.