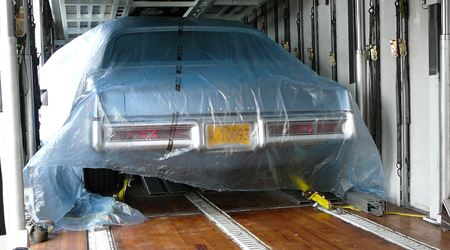 Shipping an automobile by ocean transport involves different considerations than when shipping standard ocean cargo. There are special considerations for Overseas Auto Shipping, so the creation of a checklist, and implementation of appropriate preparations, is recommended prior to beginning the transport process.
Overseas Auto Shipping – Get Prepared Before You Ship
1. Establish departure and destination ports
Find out which port your vehicle will be shipped from, and where it will arrive at the end of the overseas auto shipping process. This will enable you to locate the best ground transport service to take your vehicle to the shipping port. Many factors will play into which ports should be considered; such as individual port fees and the ground transport costs to get your auto to the chosen port.
2. Have paperwork properly prepared in advance of shipping.
You don't want your auto transport process to be underway only to find your vehicle stuck in the process due to incomplete or missing paperwork. An experienced overseas auto shipping service will be able to provide you with a list of all necessary documents ahead of time, thus eliminating the possibility that your vehicle will be in 'waiting mode' while paperwork gets straightened out. Common paperwork required for overseas transport include:
Signed export instructions & forms
Commercial invoices (if applicable)
Customs clearance documents
3. Get familiar with applicable laws at international destination ports.
Foreign governments may impose various regulations and duty fees not applied in your own country of origin, so becoming familiar with what conditions may be instituted upon vehicle arrival is critical if you want the Overseas Auto Shipping process to proceed smoothly at the other end of the ocean journey. Be sure to check with the consulate of the foreign country to which you are shipping to determine any port and clearance charges, levies, restrictions or other customs formalities you'll need to be aware of prior to shipping your vehicle. Failure to take this step might just cause a wrench in the works (pun intended) at your destination port.   http://travel.state.gov/
4. Explore Options & Ask questions
If you aren't experienced with Overseas Auto Shipping, it's difficult to know just what inquiries to make in order to be sufficiently prepared ahead of time. A professional ocean carrier service will be able to give you much of this information based on their expertise with this type of transport. However, you can also get a head start by bringing a list of questions with you when you initiate the shipping process.  In addition to customs familiarity and required documents, here are a few additional questions you'll want to get answers to before sending your vehicle across the ocean:
Will someone be waiting to assist you with clearance at your destination port?
Will you have to pick up your vehicle at the destination port, or can someone else do it on your behalf?
Can you include personal possessions in your vehicle during shipping?
Will your vehicle be safe and secure during rough or variable weather conditions?
Can you leave gasoline in your vehicle during transport?
Will you need a driver's license and vehicle insurance in the foreign destination country?
Overseas Auto Shipping Specialists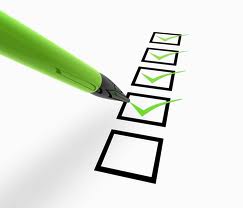 ETC International operates from the West Coast of the United States and has provided professional overseas auto transport since 1993. We have developed the strictest safety standards and equipment technologies, while provide security, reliability, experience and professionalism throughout the process. Our expertise guarantees top notch services to block, brace & ramp your vehicles to any world destination.
We are happy to provide answers to all of your questions regarding the overseas auto shipping process, with regard to both departure and destination ports. Our experience enables us to foresee which conditions and fees may be applicable, and we can help you be prepared with all necessary documents and paperwork, so your ocean transport undertaking will be smooth sailing!
To get started with a hassle-free rate quote or answers to your overseas auto shipping questions, click the button below: