SHIPPING OVERSEAS TO YOUR NEW CUSTOMER ON AN OPEN ACCOUNT CAN BE AN EXPENSIVE MISTAKE.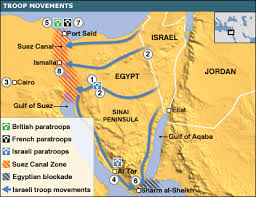 When spending numerous hours marketing your products & developing a rapport with an overseas prospective customer as value only if you conclude safely the transaction.
We experienced as a freight forwarder in California, shippers that used our freight services on a collect basis that had not sold their shipments on a prepaid basis. This prospect can have a change of heart & simply no longer respond.
Meanwhile the container sits at the destination port & after the first few free storage days, a daily demurrage fee is tagged onto the freight amount. The shipper becomes liable to pay for the storage & faced with either locating a new viable importer & finalize a transaction that has become rather chaotic since no access of the product is available at the port and time and the tab keeps running. Often the products may be sold for a lot less after the steam line & agent are paid in full. Also, the shipper can retrieve the cargo if shipped back paying for the export, the return & any additional storage fee owed at the destination port. We have seen shippers abandoning their shipments, but still remaining liable for their freight, storage bills.
Shippers, first investigate the viability of a buyer, secure a partial payment up-front or a pre-payment prior to shipping. Lastly, use a freight network that you trust pre-paying the freight, which will do more than just selling you a freight rate.
ETC International Freight System is licensed, bonded, Incorporated since 1984. We often trouble shoot and offer our 30 years experience dealing with exporters & importers. We assist shippers with preparing & negotiating letter of credit, involve our freight network to check on the buyers' status. Feel free to contact us for a conversation regarding your next export or import. Call us at 1-800-383-3157 or email us at sales@etcintl1.wpengine.com
                                                     ———————–
Shipping your motorcycle for a world tour – Selling one motorcycle using an air, ocean consolidation – Shipping multiple motorcyclesless using a full container load
For some of you interested in shipping your motorcycle overseas, ETC International Freight System has been picked up by touring motorcycle riders based on customers' reviews in sites that are especially designed to relate the adventures from inception to the return. In effect, that the shipping of your bike starts in Europe and finishes in Asia or South America, we help with crating; prepare your ATA Carnet, insurance as well as air and ocean shipping. Coordination with the riders become quintessential & the use of our extensive freight network makes it a viable experience.
For the commercial shippers with one or multiple motorcycles to be shipped, ETC International Freight System offer ocean import or export air, ocean freight weekly consolidations with the customs clearances when needed. The crating service is available or we can secure your motorcycle in one of our ocean consolidation without a crate, blocked & braced inside the ocean container. Further, for shippers with numerous motorcycles using exclusive containers, our packing department can segment the container with a full of partial platform.
Please check with Dimitri Malinbaum, our VP Sales. He is your key person to your successful experience. Call 1-800-383-3157 or email him at Dimitri@etcintl1.wpengine.com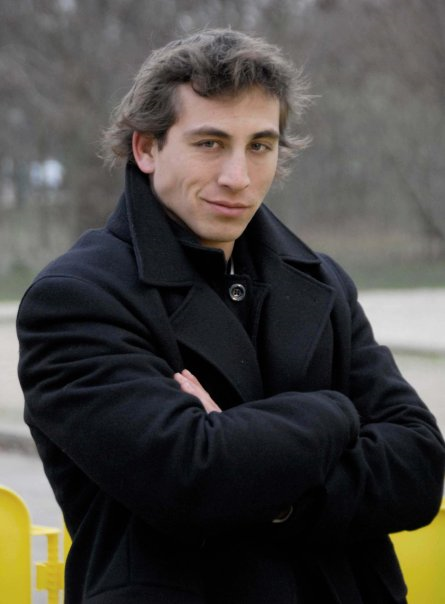 Dimitri Malinbaum
  
And Now Some of Wikipedia Information (many of you readers have asked for some pertinent info, which we on & off are happy to bring to your attention)
Container Ships are cargo ships that carry all of their load in truck-sizeintermodal containers,
in a technique called containerization. They are a common means of commercial intermodal
freight transport and now carry most seagoing non-bulk cargo.
Container ship capacity is measured in twenty-foot equivalent units (TEU). Typical loads are a mix of 20-foot and 40-foot (2-TEU) ISO-standard containers, with the latter predominant.
Container ships avoid the complexstevedoring of break-bulk shipping.
There are two main types of dry cargo: bulk cargo and break bulk cargo. Bulk cargoes, like grain or coal, are transported unpackaged in the hull of the ship, generally in large
volume.[3] Break-bulk cargoes, on the other hand, are transported in packages, and are generally manufactured goods.[4] Before the advent of containerization in the 1950s, break-bulk items were loaded, lashed, unlashed and unloaded from the ship one piece at a time. However, by grouping cargo into containers, 1,000 to 3,000 cubic feet (28 to 85 m3) of cargo, or up to about 64,000 pounds (29,000 kg), is moved at once and each container is secured to the ship once in a standardized way.[5] Containerization has increased the efficiency of moving traditional break-bulk cargoes significantly, reducing shipping time by 84% and costs by 35%.[6] As of 2001, more than 90% of world trade in non-bulk goods is transported in ISO containers.[7] In 2009, almost one quarter of the world's dry cargo was shipped by container, an estimated 125 million TEU or 1.19 billion metric tons worth of cargo.[8]
The earliest container ships were converted tankers, built up from surplus T2 tankers after World War II. In 1951, the first purpose-built container vessels began operating in Denmark, and between Seattle and Alaska. The first commercially successful container ship was the Ideal X,[9] a T2 tanker, owned by Malcom McLean, which carried 58 metal containers between Newark, New Jersey and Houston, Texas on its first voyage.[10] In 1955, McLean built his company, McLean Trucking into one of United States' biggest freighter fleets. In 1955, he purchased the small Pan Atlantic Steamship Company from Waterman Steamship and
adapted its ships to carry cargo in large uniform metal containers.[11] On April 26, 1956, the first of these rebuilt container vessels, theIdeal X, left the Port Newark in New Jersey and a new revolution in modern shipping resulted.[12][13]
The earliest container ships were converted T2 tankers in the 1940s after World War II.Container vessels eliminate the individual hatches, holds and dividers of the traditional general cargo vessels. The hull of a typical container ship is a huge warehouse divided into cells by vertical guide rails. These cells are designed to hold cargo in pre-packed units –
containers. Shipping containers are usually made of steel, but other materialslike aluminum, fiberglass or plywood are also used. They are designed to be entirely transferred to and from trains, trucks or trailers. There are several types of containers and they are categorized according to their size and functions. Today, approximately 90% of non-bulk cargo worldwide is transported by container, and modern container ships can carry up to 16,020 twenty-foot
equivalent units (TEU) (CMA CGM Marco Polo). As a class, container ships now rival crude oil tankers and bulk carriers as the largest commercial vessels on the ocean. Although containerization caused a revolution in the world of shipping, its introduction did not have an easy passage. Ports, railway (railroad in the US) companies, and shippers were concerned about the huge costs of developing the ports and railway infrastructure needed to handle
container ships, and for the movement of containers on land by rail and road. Trade unions were concerned about massive job loss among port and dock workers at ports, as containers were sure to eliminate several manual jobs of cargo handling at ports. It took ten years of legal battles before container ships would be pressed into international service. In 1966, a container liner service from USA to the Dutch city of Rotterdam commenced. Containerization changed not only the face of shipping, but it also revolutionized world trade as well. A
container ship can be loaded and unloaded in a few hours compared to days in a traditional cargo vessel. This, besides cutting labor costs, has reducedshipping times between points to a great extent; for example, it takes a few weeks instead of months for a consignment to be delivered from India to Europe and vice-versa. It has also resulted in less breakage due to less handling; also, there is less danger of cargo shifting during a voyage. As containers are
sealed and only open at the destination, pilferage and theft levels have been
greatly reduced.
Containerization has lowered shipping expense and decreased shipping time, and this has in turn helped the growth of international trade. Cargo that once arrived in cartons, crates, bales, barrels or bags now comes in factory sealed containers, with no indication to the human
eye of their contents, except for a product code that machines can scan and computers trace. This system of tracking has been so exact that a two-week voyage can be timed for arrival with an accuracy of under fifteen minutes. It has resulted in such revolutions as on time guaranteed delivery and just in time manufacturing. Raw materials arrive from factories in sealed containers less than an hour before they are required in manufacture, resulting
in reduced inventory expense.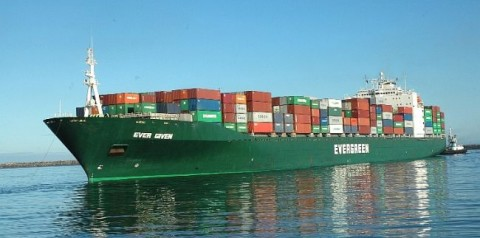 Overseas Container Shiping, Unclaimed Cargo