What you should consider when securing rates for shipping vehicles overseas.
Whether shipping an automobile, ATV, motorcycle, pick-up truck or many vehicles, the more you know and the better your research the better. Vehicle shipping companies are not all of the same, especially when you are shipping a vehicle overseas.
Watch this video showing just a fraction of what it takes when shipping a vehicle correctly including paperwork and other overseas shipping considerations you may never have thought about. In this case, you can see some of the thought processes that need attention just lifting it for placement on a shipping container. Just Click The "PLAY" button below.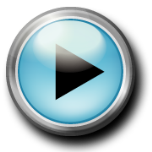 This Shipping A Vehicle Overseas video helps explains the step by step process of an experienced vehicle shipping company, starting with your documents for the US Customs.
Shipping A Vehicle Overseas with ETC International Freight System
ETC International Vehicle Shipping's West Coast operation has loaded and transported many vehicles since 1993. And in the process, developed the strictest safety standards and equipment technologies.
Whether, you ship one vehicle or consolidate 3, 4, or 5 vehicles into a 40' high cubic container, we block, brace & ramp your cars so they are ready for safe auto shipping to any world destination.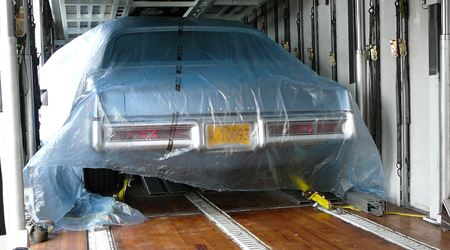 If you have a list of questions and would prefer to speak with an experienced vehicle shipping expert directly, feel welcome to call 1-800-383-3157.
To understand more about what goes into a reliable international shipping and freight company, read this great article by JOC:
Bigger Ships Pinch Shipping Productivity In Hong Kong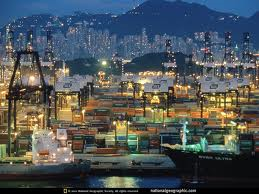 The Hong Kong port faces challenges on several fronts, among them declining volumes, uncompetitive proximity to South China manufacturing versus Shenzhen and Guangzhou, and the threat of a change in China's cabotage rule such that terminal operators could siphon away some 30 percent of its cargo if implemented. But in a critical area of performance from the perspective of container lines — berth productivity — Hong Kong's competitive position is being eroded by the growing size of container ships calling at the Kwai Chung complex, accompanied by container moves per vessel call that are not increasing in proportion with the additional quay space being occupied.
"What we see is that ships are getting bigger, staying longer, with fewer moves per call," said Peter Levesque, Modern Terminals' chief commercial officer.
This is causing lower berth productivity with longer turnaround times for overhead gantries. "Quay cranes applied to the largest ships have a significant increase in travel time per
move because of the increased distances the quay cranes have to cover," he said.
Hong Kong ranks near the bottom of greater China's ports in berth productivity.
Space constraints contribute to congestion
The lack of container yard space has been a long-standing problem in Hong Kong and is another of the critical issues affecting the port. Total container throughput last year was 22.35 million
20-foot containers, with 17 million of those boxes passing through the Kwai Chung container terminals. The terminals have improved handling efficiency to cope with space constraints but desperately need to expand the yards.
Years of lobbying the government to approve long-term leases on back-up land in and around the port have not been successful. Attempts to obtain comment from the Hong Kong Transport and Housing Bureau were also unsuccessful.
"Our lobbying efforts continue with the Hong Kong government, but we need to see some progress soon," Levesque said. "Additional back-up land with the ability to secure long-term leases will help relieve container yard pressure at the terminals."
Hong Kong operates on 14 hectares per 437 yards of berth, whereas the international standard is 25 hectares per 437 yards of berth. This results in congestion in the yard stacking areas, even when only 60 percent of the quay is occupied, and often reaches critical levels
of congestion during peak periods when 85 percent of the quay is occupied, the Hong Kong Container Terminal Operators' Association outlined in a white paper.
"This limitation severely impacts productivity and efficiency thereby impacting the ability to maintain acceptable vessel, barge and truck turnaround times in peak periods," the white
paper said. But there is yet another issue affecting competitiveness, and that is the complexity of the alliances themselves within the Hong Kong market, according to Levesque.
"Multiple carriers riding the same ship, each with their own home terminal in Hong Kong, creates a loss of efficiency in having to perform thousands of inter-terminal trucking moves of
alliance containers between home terminals in Hong Kong to ensure that onward connections for alliance partners can be maintained," he said.
The HKCTOA white paper emphasized the need for urgent action and outlined solutions that involved making the central government aware of the impact on Hong Kong of any changes in the cabotage law, freeing up available back-up land for the terminals, establishing priority container-handling berths, creating additional barge-handling berths and using truck parking areas that are underutilized to increase container storage space.
"These are not impending issues, they are current, real and present problems," the association warned. "The impact of the issues will become more acute in future as the growth in transshipment container throughput increases the levels of container terminal utilization.
Decisions are required urgently."
————————
Terms & Conditions When Shipping A Vehicle With ETC Shipping Co.
ETC Intl. Freight System, a licensed / bonded international freight forwarder, serves as the booking agent on behalf of their customers. All shipments are carried under the terms and conditions set forth by the carrier (steamship line, airline or trucking company). When the customer elects not to obtain cargo insurance, any claims are subject to the limits of liability established by the underwriter issuing liability coverage to the carrier. For more information related to liability coverage, please see below:
docs/IATA Conditions of Contract.pdf
General Terms of Sale (INCOTERMS)
Ex-Works:
The buyer is responsible for all transport charges. You still are the shipper of record and are responsible for providing shipping documents.
FOB named port: (Free Onboard) example – FOB port of NY/NJ
The seller is responsible for getting the shipment placed onto the ocean vessel at the port that is named. Typical charges are transport to the port, port fees, loading fees and export customs charges. You are still the shipper of record and are responsible for providing shipping documents. This term is only used for ocean shipments.
CIF named port: (Cost, Insurance & Freight) example – CIF port of Liverpool
The seller is responsible for all transport charges to the destination port and is responsible for insuring the product to the destination port. Typical charges are transport to the airport or seaport, port fees, loading fee, export customs charges, ocean line charges, insurance, and freight forwarder fees. You are the shipper of record and are responsible for providing shipping documents.
DDU: (Delivered Duty Unpaid):
The seller is responsible for all transportation charges to the final destination address (door to door) and for the customs broker's service fees but is not responsible for customs duty and taxes. Typical charges include inland transport to the airport or seaport, port fees, loading fees, freight forwarder fees, export customs charges, destination port fees, customs brokerage fees, inland delivery charges. Basically all charges except the customs duty and taxes (VAT).
DDP: (Delivered Duty Paid)
The seller is responsible for all charges from Door to Door including customs duty and taxes (VAT). Note that duty and taxes can be 20-40 % of the initial cost of the goods. This is very risky as you are responsible for any problems encountered even though you may have no control over them as in changing country requirements.
INTERNATIONAL REQUIREMENTS:
Wood Packaging:
Most countries require that all wood bracing and pallets (skids) be certified as being made of a hard wood, fumigated or processed wood such as plywood. Certified wood pallets / crates must be stamped & acceptable per ISPM15 standard (www.ispm15.com)
Commercial Invoices:
They must have all normal items including a statement identifying the country of origin and each item must show the customs tariff code number also called the Schedule B export code. This is used by all countries to determine the correct duty rate.
ETC Intl. Freight System is a licensed freight forwarder, NVOCC bonded & a California Corporation since 1984. Whether, you seek air or ocean freight & to our broad customer base, we offer warehousing, distribution, packing, crating, trucking, customhouse brokerage & inland delivery/pickup services. For more information or pricing through the web, please visit us at www.etcinternational.com.