Shipping to & From Israel
The Israeli coastal plain is the narrow coastal plain along Israel's Mediterranean Sea coast. The plain extends 187 kilometres (116 mi) north to south and is divided into a number of areas; the Plain of Zebulun (north of Haifa), Hof HaCarmel (from Haifa to Mount Carmel), the Sharon plain (from Mount Carmel to Tel Aviv), and the Plain of Judea (from Tel Aviv to Zikim). For its duration, the plain has sandy beaches and a Mediterranean climate. As you can see, shipping to Israel or shipping from Israel would be best accomplished by an experienced and knowledgeable shipping company.
From live fish shipments from Arkansas to Tel Aviv via air freight to household crated shipments via ocean, Israeli cleared & delivered to a house in Tel Aviv, ETC International Freight System and their Israeli agent Bivas Bros, LTD. have been a reliable freight network for their shippers, making all types of shipping to Israel more efficient.
Check www.etcinternational.com or peruse Bivas Bros, LTD. web site at:http://www.bivasbros.com/?catID=8755&siteLang=2
About Bivas Bros:
By air, over seas and intercontinental
Bivas Bros. specializes in the fields of aerial, sea and intercontinental delivery. During the 60 years of activity, the company had set the highest standards in excellence and inventiveness. The varied comprehensive services and the leading staff of experts in delivery had turned Bivas Bros. into the ultimate choice of the leading structures in Israel and to the exclusive representative of the master of delivery Gondrand. Bivas Bros. is an international company which includes branches in the USA, Europe and the Far east. Quite the team for shipping to Israel or shipping from Israel.
One address for delivery
The services alignment that Bivas Bros. offers includes everything companies and organizations need: begin with aerial, sea and intercontinental transportation, throughout advanced logistics and ending with import tax agency. The company specializes in transportation of all kinds of materials (including perishable, sensitive and dangerous materials), and provides storing services and other special varied services – such as door-to-door transport, unique deliveries, consolidation, third side and many more.
Professional in customizing
The staff of experts in delivery by Bivas Bros. accompanies the whole process of connection through all the way; begin with the planning stage until reaching the destination (shipping products to or from Israel demands all of these). All services are personally customized to every client, according to his needs and purposes in order to ensure the best results.
Heading to successes
In the heart of the operation, alignment by Bivas Bros. stands an advanced computerized system, which is connected to all the authorities involved in the process of delivery and provides essential information when needed. As part of the dynamic outlook, Bivas Bros. insists on continuous courses and workshops for its workers, to ensure that they will be completely updated in the world of delivery.
Everywhere in any time
Bivas Bros. operates all over the world. The company owns branches in the worldwide main trade pivots together with local leading agents in all the designated countries. In addition, Bivas Bros. serves as the exclusive representative of the huge delivery company Gondrand in Israel. The Swiss company – Gondrand – is one of the leading delivery companies in the world, which provides services to hundreds of chosen destinations. When shipping to Israel or shipping from Israel, this kind of coordination becomes a must.
A good company
The increasing operation of Bivas Bros. in the field of delivery had granted the company with membership in lATA ,FIATA and in the Israeli chamber of commerce. The main organizations in Israel had chosen the services of the company, thanks to the preciseness on values of excellence for many years. 
Customhouse broker 
Bivas Bros was established in 1945 as a customs agency and has since expanded its expertise and services to become one of the leading freight forwarding companies in the industry.  We are well versed in every aspect of customs, compliance regulations and recent laws to ensure proper documentation and efficient processing of your cargo.  As your logistics partner we value and understand that not only your time but your reputation is vital to your business. It is not just a good idea, it is critical to partner with the best teams when shipping to Israel.
Our team is comprised of certified and experienced clearing agents knowledgeable of all the complexities of the business and able to provide solutions to all your shipping requirements. We handle all stages of your clearance process which can be monitored online from start to finish.  At any moment you are able to track the status of your cargo.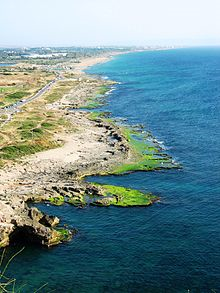 From the USA contact ETC International Freight System via email Sales@etcintl1.wpengine.com or call 1-800-383-3157