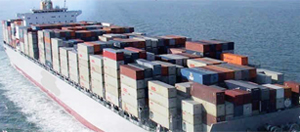 The Journal of Commerce calls this "one amazing race", referring to the competition between the Suez and Panama Canals for ocean shipping contracts. While larger, more fuel-efficient ships traversing the slower Suez Canal route can carry a great deal more cargo at a lower slot cost, (the cost in getting a ship from one port to another), many freight shippers are choosing the Panama Canal route because they can take advantage of faster shipment of their merchandise, even though the cost may be higher in the long run.
Suez Canal vs. Panama Canal
The introduction of new Suez services from Asia to the U.S. East Coast isn't causing an immediate shift of carrier contracts away from the Panama Canal, as ocean shippers are watching and waiting to determine whether the rates and transit times liner companies offer for these new services will produce sufficiently lower overall slot costs to compensate for the slower transit time afforded by the Suez Canal route.
Slot costs vary from carrier to carrier and from one voyage to another, and depending upon a number of variables, these costs can change even from one day to the next. Ocean freight carriers closely monitor slot costs in their attempts to set compensatory freight rates. A typical slot cost is comprised of the following elements:
Duration of the voyage
Owned ship financing or charter hire
Fuel costs
Crew costs
Food for the crew
Hull insurance
Tolls for the canal
Pilot fees
Tugboat costs
Dockage fees
Canal tolls are higher at the Suez Canal, which generally leads to additional surcharges as carriers pass these extra costs along to ocean shippers. A container ship paying a toll of approximately $450,000 at the Panama Canal could pay as much as $480,000 in Suez Canal tolls for the same cargo. This is in addition to other indirect costs charges by the Suez Canal route, such as the cost of war-risk insurance some shippers pay for cargo transiting the pirate-infested Gulf of Aden and the risk that political unrest in Egypt could impact canal operations. Furthermore, The Suez Canal tolls increased by 2-5% on May 1st, adding even more to the overall shipping costs for that route.
The Panama Canal Authority exempted container ships from the toll increase it imposed late 2012, but it is currently in discussions about the structure of a new set of tolls it plans to introduce in 2015, when it is slated to open a new set of larger locks that will be able to accommodate larger container ships to commercial traffic.
Although the Suez Canal has increased tolls, many carriers utilize that route because profitability is less feasible on ocean service from Asia to the East Coast via the Panama Canal, given that the larger, more fuel-efficient carriers travelling the Suez Canal route can save on fuel costs and carry more cargo in each shipment.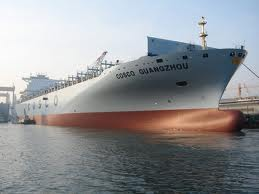 The decision comes down to whether the slower shipment through the Suez Canal at higher slot costs will ultimately be less costly than the faster Panama Canal route, which as yet cannot accommodate the larger cargo ship size capacity.
If your business or corporation relies on ocean shipping carriers to export merchandise to retailers and consumers, this topic is of great interest to you, as ultimately the costs associated with ocean shipping will trickle down to you. Stay tuned for updates and developments on the "amazing race" between the Suez and Panama canals, and how the outcomes will impact your business' ocean shipping costs.
At ETC International, our overseas shipping network has been serving companies in need of commercial and industrial cargo transport, both domestic and internationally, since 1984. With nearly 30 years experience in ocean cargo transport, we have an expert understanding of all the ins-and-outs of commercial shipping. As a result, we are able to provide invaluable information to our commercial clients to help them make the most of their shipping dollars. We possess the know-how, so you don't have to.
We are happy to start by providing a no-cost, hassle-free rate quote on ocean shipping for manufacturers, retailers and wholesalers. From there, we can discuss additional considerations of the shipping process, so your business can start shipping goods to paying customers right away!