---
WHAT IS FCL SHIPPING?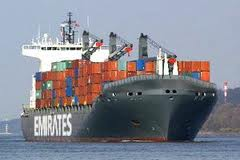 Wikipedia defines FCL Shipping or a Full Container Load Shipping as an ISO standard container that is loaded and unloaded under the risk and account of one shipper and only one consignee. In practice, it means that the whole container is intended for one consignee. FCL container shipment tends to have lower freight rates than an equivalent weight of cargo in bulk. FCL is intended to designate a container loaded to its allowable maximum weight or volume, but FCL in practice on ocean freight does not always mean a full payload or capacity".
This simply means that if you are shipping and prefer and pay for a full container load, that particular container belongs to you whether you fill it to capacity or not.
Are you a business looking to save a few dollars by importing goods from overseas? Or maybe you're lucky enough to be shipping a car across the ocean. If so, you're probably wondering what the best way to move your cargo might be, and for your money, ocean freight shipping is a solid option.
More International Shipping Information? Check out these other educational posts and resources that will help you better address your international shipping needs and options:
---
OCEAN FREIGHT SHIPPING OPTIONS:
When it comes to ocean freight shipping you'll want to consider in advance how large your shipment is going to be, and whether or not you'll need to ship FCL or LCL.
If you're like me, you may be asking yourself, what's FCL? FCL or full container load as implied by the name is the most common form of shipping for businesses or individuals with a large amount of cargo to ship. LCL on the other hand, stands for "less than a container load" and is a solid option if you have a smaller shipment, and don't mind sharing space with someone else's cargo. However for the purposes of this piece, we've focused on the benefits of FCL. Don't forget to check out our recently published post on LCL.
STANDARD CONTAINER CONFIGURATIONS:
Standard container sizes are usually either 20 feet or 40 feet, however some shippers may also offer a 45 foot option. And container options offer a wide range, including:
Standard

Open top

Flatrack

Flatrack collapsible

Platform

Refrigerated
---
CONCLUSION:
You should check with your ocean freight expert to decide which container is best for your needs. Ocean freight shipping is affordable, gives you access to products from around the world, and with the right shipping partner can be a simple way to expand your product offering.
Want to share your opinions about LCL? Leave us a comment!
International shipping and freight forwarding can become a maze of challenges and nailing down the right partnership with the right vendor will normally address most issues through the normal course of doing business. That's why we encourage you to hit the button below to initial a no cost connection or consultation with one of our experienced team members.
---