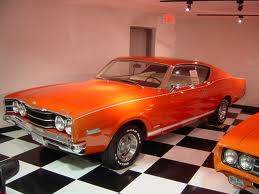 If you're moving overseas, and just can't bear to leave your beloved auto behind, you are going to have to contract with a reputable professional auto shipping company who is experienced in carrying passenger vehicles across the ocean.
This is no do-it-yourself endeavor; transporting a car (or cars) overseas requires an intimate knowledge of varied customs regulations from one country to another, and an understanding of the preparations necessary for international vehicle transport.
Overseas Auto Transport – What to Know
The price range of overseas auto transport can vary considerably, depending on many factors including:
Anticipated travel distance
Inland truck transport to ports
Auto size (Larger cars will cost more to transport, both on land and by sea)
Auto weight
Shipping insurance rates
Individual auto transport company rates
The paperwork alone can be daunting, and not something any individual should attempt to conquer without the help of trained professionals. This is exactly why anyone moving abroad will need to rely on the expertise of an experienced overseas auto transport company, who knows all the ins and outs of the details associated with such a move.
While it only makes sense to leave your overseas auto transport considerations to the pros, there are still several ways you can take part in the preparation process in advance of the move.
Obtain and compare quotes.

A reputable and reliable overseas auto transport company will offer an easy and accurate rate quote immediately upon request. A company's transparency is critical to a trusted relationship between the auto owner and potential overseas shipper. When a company has all fees and information readily at hand, this is an indication that the company has nothing to hide, and offers the same policies and information for all customers alike.

Compile necessary paperwork.

Overseas auto shippers will require certain types of paperwork prior to being able to ship a vehicle abroad for the customer. Documents you can expect to produce upon request include:

Notarized vehicle title
Letter from lienholder, if applicable
Shipper Export Declaration form
Declaration of Dangerous Goods form

Check your car insurance.

Does your auto insurance policy cover overseas transport? If not, you will need to obtain shipping insurance prior to the move. This can be obtained through the overseas auto transport company you choose to ship your car abroad.

Prepare your auto prior to overseas shipping.

Getting your car serviced before shipping will better ensure that is in proper functioning order when it arrives at its overseas destination. Check all your fluids, make sure your battery is fully charged, and fill your tires to the correct air pressure.

You will also want to remove anything from the external area of the car that can be easily damaged, such as roof racks, antennas, spoilers, etc.

From the interior, take any personal items and valuables out of the car, including any electronic items such as car alarms, GPS tracking devices, etc.

Document your vehicle's condition.

Conduct a thorough inspection of your car and take photographs of both the interior and exterior prior to overseas shipping. Documenting your vehicle's condition will ensure that you will recognize and be able to prove any damage having occurred in transit, if any. (Hiring a reputable overseas auto shipping company will of course help you avoid any kind of shipping damage.)
Now that you have a good idea of where to start when planning your overseas auto transport, it's time to take the next step and get a shipping quote. In order to obtain the most accurate figure possible, you will usually need to provide the following general information:
Type of service, (domestic, import, export)
Overseas auto shipping destination
Type of car or vehicle to be transported
Time frame; expected date of shipping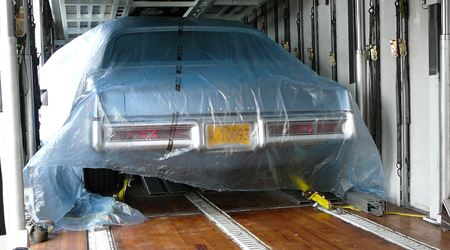 If you're ready to get started, take this all-important step right here. ETC International operates from the West Coast of the United States and has provided professional overseas auto transport services since 1993. We have developed the strictest safety standards and equipment technologies, while provide security, reliability, experience and professionalism throughout the process. Our expertise guarantees top notch services to block, brace & ramp your vehicles to any world destination.
You can get an easy rate quote right away by submitting our convenient online web form: