---
FUNDAMENTALS OF INTERNATIONAL SHIPPING & LOGISTICS:
Much of the material in this blog post was taken from an article titles "Amazon Top Seller Secrets" but translated using our decades of shipping products overseas. This tips will help you understand some of the basics involved with overseas shipping and are partially connected to what successful Amazon sellers implement.
Reading this full article entitled Amazon Top Seller Secrets will help certain type of businesses and shippers but this particular blog post focuses on the international aspects of shipping and logistics.
Before we get started, we would like to offer some of the focus we offer as it pertains to ETC international freight system's approach to international shipping:
---
BETTER INTERNATIONAL SHIPPING:
Most of this information was written for those shippers who rely more on international or overseas shipping and how to make those tasks more successful and profitable. This blog post will help those wanting to expand their delivery zones as well. If you search the article "Amazon's Top Sellers Secrets", You will find much of this information in chapter 8. We have created this blog post in our own words, with our own approach. We think it will help those shipping overseas without spending time on unrelated topics.
Some of the more common issues of international shipping are:
1. International Shipping Supplies:
Packaging and creative use of shipping supplies allowed for lots of flexibility years ago and certainly when you as a shipper can use recycling as part of your shipping supplies, you send a positive message to your customers. However, times are changing and as more and more packages and products are being delivered by global leaders like Amazon, eBay, Overstock and others, expectations, image and branding is changing. Retail customers are more and more expecting their items to be delivered in a more professional looking package. It is a good idea to think about your shipping supplies in this light.

2. Customer Communications:

Shipping basics tell is that not only keeping your customer informed on a contracted shipment at every step of transport is important and expected but simply keeping in touch helps your productivity. You should know by now that being proactive and sending out notifications when packages are prepared for shipping, shipped, tracking code, state of progress and delivery makes the entire process more efficient. It lowers the total amount of emails because it decreases the amount of questions that your customer may have. Lead nurturing is another critical step of the sales or customer service process. This means, stay in touch with customers as much as possible by informing them of discounts available, upcoming scheduling opportunities and any other offers you can dream up. This, if nothing else will keep the name of your shipping company in front of your client more often and contributes to customer loyalty.
3. Offer Expedited Shipping:

As a consumer yourself, you have probably run into how this strategy can work to your advantage. We know that when the end customer places an order, many times they want the delivery faster and are willing to pay extra to receive it early. I myself am guilty of purchasing an item for a sales price of $15 and paid a shipping cost of $20 so I could receive the item right away. This reality can easily be part of your overseas shipping policy as well and help to offset the total cost of shipping your product. When you speak with your international shipping provider, talk about this and use their expertise to help you work out some of the details.
4. Use Branding Ideas:
Standing out is always a good idea. One of the most effective strategies in marketing anything is to differenciate yourself from your competition. Branding can help you accomplish this as a shipper. Anywhere you can include your logo or even a website address that gets your customers in front of more information, logos and offers can only help.
5. International Shipping Specific:
Shipping products overseas adds new and different challenges. Most sellers of product and goods end up learning that the lure of selling product in a global market is just to great to ignore. The potential to expand operations and increase profitability makes it completely reasonable to better understand how international shipping works and how to develop a strategy that works. We encourage all vendors and manufacturers to research the right international shipping partner. A partner that can advise and offer solutions that you won't be able to realize on your own. In fact, we want you to feel welcome to contact us at ETC International Freight Systems to discuss opportunities and strategies that will help you reach goals faster and more efficiently. ETC will help you with the new language challenges and additional paperwork involved for each different country you ship goods to.
Shipping Products Overseas Adds Some Or All Of The Following Challenges:
Language and translation

Additional paperwork for countries of destination


Taxes and duties and who holds responsibilities

Profitability – How does the extra expense get covered by extra sales

Speed – Calculating new schedules and time frames

New or unforeseen buying patterns that effect all of the above
---
CONCLUSION: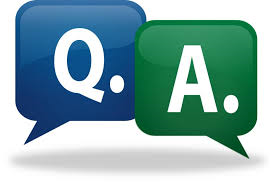 Shipping your products overseas demands new strategies and planning that will reduce risk. Partnering with a solid, experienced and intelligent international shipping company is the smartest way to get all of your questions answered and should play a significant segment of your total research.
Use the button below if you would like to ask us any question involving international shipping or even schedule a no cost or obligation discussion.
---