ETC International Freight System continues on offering warehousing & distribution services.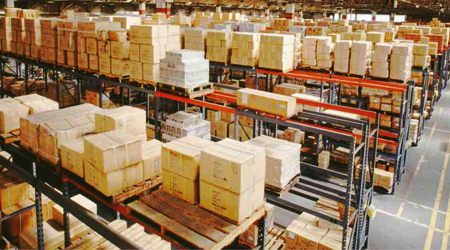 Import or export shipments warehousing & distribution
Some of our shippers import from China before having ETC International Freight System warehouse & distribute others have us receive, warehouse & distribute only. 
Shippers such as; Remelt, Sandusky & Designed Alloys are involved with buying and selling metal alloys of different grades. ETC International Freight System provides warehousing, inventory control & distribution. we have been involved with these companies for years with great results.
Importers or exporters looking at saving cost and simplify their space seek forwarders with warehousing & distribution services. Are you in this predicament? Would you need a quote? If so, please use the button below to describe you average shipments.
GET a quote
Since 1982 Remelt Sources, Inc. has been a 100% Independent supplier of ultraclean meltstock to the world's precision investment casting industry
We are ISO9001:2000 registered and dedicated to continuous improvement

Our primary product is induction melted, refined in a Vacuum Oxygen               Decarburization (VOD) ladle and cast into ingot for foundry remelt

VOD refined ingot provides several key benefits to an investment casting               foundry, including lower gas content, greatly reduced non-metallic inclusions, and increased alloy fluidity

We maintain an extensive inventory of material to customer and industry               standard specifications and specialize in quick shipment and JIT delivery               programs

Cobalt, Nickel, Nickel-Copper, and Complex Stainless is our specialty

Sales Staff with > 15 years of industry experience on staff

Our product is chemically balanced for optimal performance in casting with consideration given to the expected mechanical properties of the finished part
Cargo Insurance Tips
As a bit of added bonus customer service I wanted to address some of the small details I see missed most often by cargo insurance buyers and sellers.  Below is a reminder 'tune up' for some items often misunderstood or missed when it comes to cargo insurance for international shipments. 
CIF + 10%
As you know, total insured value can be extended over the actual value of the freight and also cover freight costs plus an additional 10% for covered incidental costs in the event of a loss.  Most insurance companies allow this and it is customary.  You should also be aware in
most cases the additional value claimed in no case can exceed more than 30% of the CIF value for any reason (tariffs, taxes, etc.) unless expressly pre-agreed by the underwriter in writing. 
Loss Payee
The loss payee for the transport coverage must be the entity who is at risk of a loss in the event of a covered incident at the time of the incident.   In short, it is who owns the freight at the time of a loss.  As an example, if a USA exporter (US) sells their product FOB
USA port to a United Kingdom importer (UK), ownership (risk) changes from US to
UK as the freight passes over the ships rail upon loading at the USA port.  In the event the USA shipper secured cargo insurance from their door US to the door UK and named themselves 'loss payee', the coverage stops when the freight passes over the rail at the port of loading.  This leaves the shipment uninsured for the remainder of the transit unless the UK buyer
secured separate cover to insure from the point they took ownership at the ships rail at the port of loading.  Be aware of the terms of sale and when you are, and are not, on risk.  
Insured Value
When presenting the insured value of a shipment (using commodity base cost only), be aware it is only permissible to claim a value of what the loss payee would actually lose in the event of a loss.  Cargo insurance does not cover expected profit margins or liquidated damages of any
kind.  Moreover, insured value claimed cannot be artificially inflated to 'over insure'.  Cargo insurance will only cover to the actual value of the freight up to the amount insured.  As an example using base cost only with no insurance, freight or 10% added, an exporter buys inventory for $50,000USD and sells it for 65,000USD to an overseas buyer with the buyer taking  possession at the port of destination.  In this case the exporter would be the proper loss payee to the port of destination.  In the event of a total loss by a covered peril, the insurance will only cover what the loss payee has in an actual loss up to the claimed value and not the ' sales price' to the overseas customer.  In this case the loss would be $50,000USD (Confirmed by Invoice of purchase or manufacturing cost for $50,000USD) not including
freight and insurance + 10%. 
Over Dimensional Shipments
When shipping an over dimensional shipment, be sure to alert your insurance provider.  Many insurers exclude over dimensional freight in their general policies.  Quite often underwriters will approve over dimensional shipments, but require the opportunity to review the details
prior to shipping.  Without letting your insurance provider know your are shipping an over dimensional item, your cargo insurance certificate will not beat high risk of being a worthless piece of paper.
 Under-Deck VS Above-Deck Freight
All containerized ocean freight is considered under-deck freight by most insurance companies no matter the location on the vessel.  In the event your freight is break-bulk (not containerized or roll on roll off), it does matter whether it is stowed above deck or below deck.  In the event you secure Clause A 'all risks' coverage for your ocean break-bulk/roll on roll off shipment, most insurers policies automatically revert to the lesser cover of Clause C cover in the event the freight is transported above deck when not containerized.
 Ocean Vessel Does Matter
 Most insurers have vessel standards which are considered as to whether they will insure a shipment or not.  Typically if an ocean going vessel is certified to I.S.M code and is up to date with current document compliance, most insurers will insure freight transported on it. 
Major ocean carriers are a safer bet for most transports.  Beware of ocean freight being transported by barge as most insurers exclude coverage for barges, towed vessels, and sail boats.
New, Used, or Used but Refurbished as New
The condition of the freight does matter.  Most insurers have different coverage offers depending condition.  To miss-categorize a shipment will create a high risk of a claim not being considered for approval.  In the event you have a used item that is in 'like new' condition you would like Clause A coverage on, a one-off request can be made to the insurer for Clause A cover if it can be proved the condition is indeed like new.  Otherwise the used items generally get Clause C cover.
 The Sail Date is not Always the Ship Date
 When securing cargo insurance, the subject of 'sail date' will come up as a question.  By only stating the actual sail date of the vessel and your freight has inland transport it needs cover for, you are shorting yourself or your customer coverage.   As an example, if you freight is picking up at the shipper on the 3rd of the month in xyz-town for transport to the port and the vessel sail date is the 10th of the month, your ship date for the certificate is the 3rd  and
your shipped from location is xyz-town if indeed you are on risk from xyz-town.  The ship date for the certificate is typically when the freight starts moving with you or your customer at risk.
Shipments to Door are Not Always Possible
When exporting to a handful of countries, most insurers have a list of somewhere around 60 countries they will only insure to the port of entry.  Don't take for granted the shipment to Angola is insured to door just because you stated the inland location as the insured to location.  Insurers automatically stop cover to this list of problematic countries which overrides wherever is mentioned on the certificate as the destination.  When in doubt, ask. 
Whether you are one of our customers who sell cargo insurance, buy cargo insurance, or you are just doing research for future needs, if you wish a copy of the terms and conditions for the insurers used by us, just let us know.  We will have a pdf.  copy sent to you for your review. 
Even though I have covered most of the everyday questions related to cargo cover, if you have a questions not covered here, feel free to send me an e-mail and we will be happy to address them. Thanks to: Juan Ramirez of Cargo Team for this insightful cargo tips information.
For our Cargo Insurance pricing contact Dimitri@etcintl1.wpengine.com or click on the button below: