The Motorola Moto X is poised to hit stores in the U.S. in October 2013, and public anticipation is high. But what many consumers don't know is, this will the very first smartphone ever to be manufactured in the United States.
Whether or not the consumers are aware of this fact, or even find it particularly interesting, remains to be seen; but those in the shipping industry will be closely following this shift in manufacturing and logistics trends, known as re-shoring, to see what affect it will have on the future of overseas shipping and the merchandise supply chain.
Overseas Shipping vs. Re-Shoring
Motorola has announced its intention to hire roughly 2,000 workers to build the smartphone at the AllianceTexas development in Fort Worth, and it appears that other manufacturers are following this trend:
Chinese computer manufacturer Lenovo will produce ThinkPad laptops and desktop computers in North Carolina
Wal-Mart plans to source more than $50 billion worth of products in the U.S. over the next decade, suggesting that the world's largest retailer expects to save on costs by buying more domestically-produced goods.
Wal-Mart, which says 2/3 of its annual spending is on U.S.-made products, points to sourcing from mattress manufacturer Sleep Studio and outdoors outfitter Coleman, which have created some 160+ jobs in the United States.
"Some categories have high cube, meaning they are not very efficient to ship long distances. Other categories where the raw materials are available in the United States make more sense to manufacture here," says Michelle Gloeckler, senior vice president of the home category at Wal-Mart U.S.
But as yet, it is unclear whether re-shoring represents a slight supply chain realignment or something more substantial. Proponents of this trend perceive it to be a signal of a paradigm shift in sourcing, based on various supply chain indications, such as:
Increased U.S. factory productivity
Shorter supply chains that reduce transportation costs and inventory
Rising Chinese labor costs
Slow-steaming by shipping container lines, providing more incentive to shorten the supply chain and be more in tune with American consumer demand
Concerns about the theft of intellectual property, particularly for high-tech manufacturers
The rapid development of additive manufacturing, (aka 3D printing), giving U.S. manufacturers an edge, as some components can be produced as needed and according to specifications rather than waiting for overseas shipments
While these factors would seem to indicate an inevitable wave of domestic production versus overseas import, U.S. Business and Industry Council research fellow Alan Tonelson disagrees, asserting that "All the best data we have shows that this alleged phenomenon is completely imaginary. There is no manufacturing renaissance or re-shoring wave. I'm not saying it won't happen, but it's not happening now."
Re-shoring, (or near-sourcing, in-sourcing) will produce more jobs in the next 5 years, said Alliance for American Manufacturing president Scott Paul. He believes that this is largely because companies are still in the early stages of bringing back production, and the benefits of this shift still haven't been fully realized as applied to manufacturing.
"I think (overseas shippers will take) the path of least resistance and seriously look at sourcing in North America," Paul said. "They are thinking, 'I'm still going to have a presence in Asia but have more of one in North America. We are still the biggest consumer market in the world."
U.S. automobile manufacturers, along with many of their foreign competitors, already have shifted production to Mexico and the Southeastern U.S. to take advantage of tax incentives and a more competitive labor market, and to reduce the threat of supply chain disruptions.
Some of the major manufacturers that have followed suit include:
Even if re-shoring doesn't dramatically shift the entirety of the overseas shipping industry, the trend is still likely to alter how goods and materials move. But how this trend will affect overseas shipping traffic is still unclear, indicates Journal of Commerce Economist Mario Moreno. He says that China's declining manufacturing competitiveness has increased U.S. imports from Vietnam, and near-sourcing in Mexico for the U.S. market has had a negative impact on the trans-Pacific overseas shipping trade.
"Container traffic in the eastbound trans-Pacific lane seems to have been adversely impacted as evidenced by the small growth rates in 2011 and 2012," Moreno said. "But container traffic from Mexico and other Central American nations has increased, which is offsetting some of the losses in the trans-Pacific lane, so the real impact of near-sourcing in overall container traffic isn't very clear."
If your business or corporation relies on overseas shipping to move your merchandise, this topic is no doubt of great interest to you, as the effects of the re-shoring trend will be felt throughout the supply chain. Stay tuned for updates and developments on what could be the start of a paradigm shift that has the potential to change the way manufacturing and the overseas shipping industry conduct their processes in the coming years.
Overseas Shipping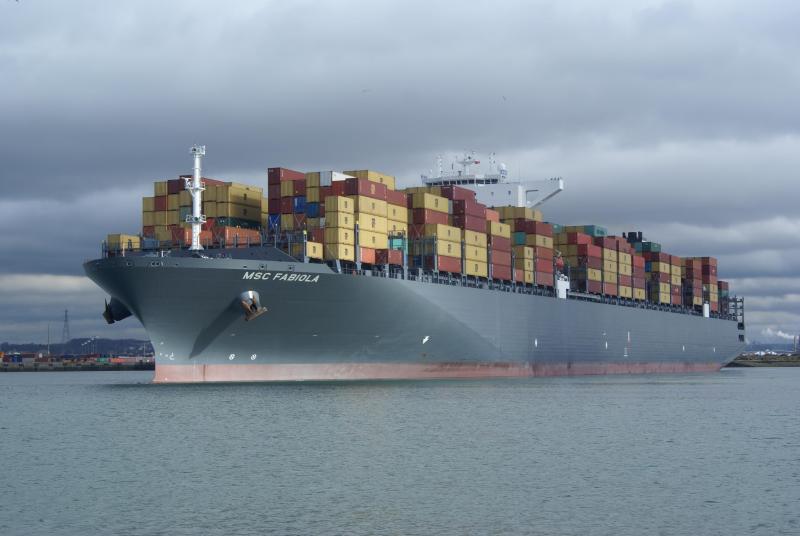 At ETC International, our overseas shipping network has been serving companies in need of commercial and industrial ocean transport, both domestic and international, since 1984. With nearly 30 years experience in ocean cargo transport, we have an expert understanding of all facets of the overseas shipping process. We are happy to provide valuable information to our commercial clients to help them make the most of their overseas shipping dollars.
For our customers' convenience, we provide a no-cost, hassle-free rate quote on overseas shipping for manufacturers, retailers and wholesalers. Simply click the button below to send your request for a quote, and we will respond promptly with the information you require.