---
SHIPPER + OCEAN CARRIER = WIN, WIN CONTRACT: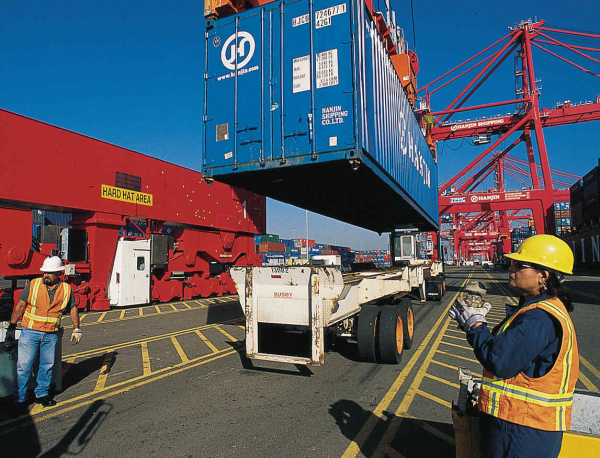 If you are shipping goods or product overseas, you will have to sign a contract once initial negotiations are completed. However, these types of agreements or contracts can be very complicated. How can both the shipper and the ocean carrier be sure they have entered into a fair, win, win deal? There are so many different ocean freight carriers serving an almost countless number of shipping lanes. This means that there is no such thing as a "standard" contract. They are all different because the size, route, time, vessel and goods vary at every turn. This means that every international shipping contract is different. To give you a better idea of how variable these ocean shipping contracts can be, understand that there are more than 300 different surcharges that can be applied by shippers worldwide.
If you are a shipper who needs to ship goods overseas, don't think these contracts are designed this way to confuse you or take advantage of you in any way. Yes you always need to be careful when searching for a new international shipping vendor but understand that these agreements can become so complex because they really do need to be extremely comprehensive and cover the best interests of both the shipper and the ocean freight carrier. Rates and surcharges must take into consideration all contingencies. Many address exclusions and exceptions to cover both sides of the contract and add this fact to how many different systems, structures and rates each ocean freight service uses.
Here is some additional information from an international freight forwarders perspective:
---
WHAT A SHIPPER NEEDS TO KNOW: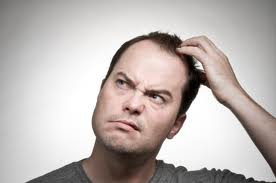 Because of all of these complexities, it puts a high degree of responsibility on the shipper to be sure any contract is fair, understandable and covers their best interest. What makes this even more important is that most agreements last for a year or more. For this reason the shipper needs to protect themselves from any unsatisfactory arrangements. As challenging as this may sound, remember that both you, the shipper and the ocean carrier both need a stable and simple contract with the goal of ending up with an agreement that protects both sides.
Both the shipper and ocean carrier are looking to strike a balance that benefits both sides because this achievement will develop a solid relationship for a long time. When trust is achieved and both parties are comfortable, a long, fruitful relationship will result.
What Is In The Balance:
1. The relationship can turn sour if the rates are too high.
2. The relationship can suffer if the market conditions are too low.
3. Review ocean contracts quarterly to account for any adjustment needs.
4. It is the shippers responsibility to do all of their homework before they sign any agreement.
---
Below is a bulleted list of what a shipper should take into consideration when contemplating entering into an agreement with a shipping vendor. This list will help you be able to stop and think about all those items that require your consideration and attention.
When researching or entering into an agreement with an international ocean shipping or freight forwarding provider:
Long Term Contracts – Always consider the long term contract with fixed surcharges. This avoids the need to constantly to adjust rates. A long term contract helps the shipper when capacity is tight and often provides better overall service.
Short Term Contracts – Some experts might suggest you, as a shipper negotiate a shorter contract. This allows the shipper to avoid unforseen peaks and valleys. When you're not certain about what the future holds, the shorter term contract provides more freedom and flexibility to the shipper.
Index-Linked Contracts – This type of contract allows the contract to be more flexible in relation to some external index. These types of contracts are becoming more and more flexible. It was a peak season capacity crunch that spurred on this particular idea. The indexed-linked contract is a solution to certain unattractive elements of the fixed rate contract.
Overall Price – Always consider access to capacity. This becomes more important especially during peak seasons when more cargo is being transported more than usual.

Know Your Needs – Be clear about your needs and be sure the communication factor is as strong as possible. Understand the carrier routes in relation to capacity. Make sure you are clear about your needs and their systems in regards to rates, capacity and consistency.

Know Your Carriers – Each overseas carrier has their own profile, their own strengths and weaknesses. Again, shippers must do their homework to understand who they will enter into a contract with.
Be Prepared To Be Flexibility – Through negotiations, you will find where carriers are more prone to add value and be flexible. This process leads both parties to more agreeable end results and a contract that will better stand the test of time.
---
THE END GOAL – A MUTUALLY BENEFICIAL AGREEMENT
The goal of this particular blog post is to help both parties sign an agreement they are completely satisfied with. Reaching this goal builds the foundation for a long lasting, stress free relationship. This relationship will also give both parties the flexibility to make any needed adjustments to make a long term agreement fruitful from the start but also allow it to flourish and get better each quarter and each year. I would also add that both parties need to exercise patience as a good deal might take some time to mold and get right.
We hope this article helps the shipper understand more about the contract process because the more educated the shipper is, the better the client we are able to serve. On that note, we would like to encourage you to hit the button below for a no cost or obligation consultation. We would like to help you with your research seeking out the overseas carrier that meets all of your needs and provides the makings for a great, long term relationship.
---