FAQ: Find The Right Overseas Shipping Or Freight Forwarding Company.
For most companies and businesses, overseas shipping and international freight forwarding is a challenge. They must find and then relay on experts to help them understand the basics and the best way to go about posing the best questions and determining the right answers and shipping solutions. ETC International Freight Forwarding Systems is committed to this challenge and will always do our best to help any business to isolate the best answers for their specific overseas shipping requirements.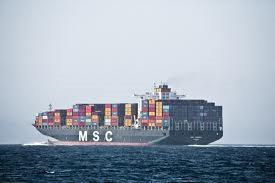 Below, we have compiled the most common and frequently asked questions many importers and exporters traditional have when researching the most effective and efficient freight forwarding solutions fo ship their products overseas by either air freight service or ocean freight services.
Please remember that ETC is a truly professional international freight forwarding service that have a high level of skills that enable us to build your organization a customized overseas shipping solution to not only meet all of your needs but to do so with complete confidence and always understanding your priorities. Our unique and impressive process normally results in obtaining extremely loyal customers that understand they have partnered with an overseas shipping company that consistently takes the time to understand the particular needs of each of our customers that let us deliver a service that separates us from all of the others.
Please Note: >>>>>>  Use this link for an accurate overseas or domestic shipping quote!
1. Question: What Is Freight Forwarding?
    Answer: A freight forwarding company acts as a conduit between the customer shipping goods overseas to another country, or multiple countries. A freight forwarding company will manage the complex logistics for the customer with the objective of relieving the customer of multiple tasks and the related stresses.
2. Question: How is freight forwarding pricing determined?
    Answer: Always know that there are significant seasonal effects on many aspects of shipping. For example, between December and April, importing between Asia and The United States is usually a slow season. Having this kind of understanding could help you with your overseas shipping planning & scheduling to take advantage of these lower rates.
3. Question: What kind of flexibility might there be in making payments?
    Answer: Every company has differences as you might expect. However, a good, reliable freight forwarding company will be flexible and offer options for payment. Most companies will accept a company check, wire transfer or various types of credit card arrangements. The right company will understand your needs and create methods that will make it easier for your company to meet it's objectives without a high degree of stress.
4. Question:  What can I do to help contribute to a reliable and easier user experience?
    Answer: Document preparation. Be sure that you communicate with overseas shipping customers or destination has all critical information and all related documents ready for delivery related transactions at least 1 week in advance. This should include bill of lading, packing lists and invoices). Clear and accurate communication between buyer and supplier can avoid many possible complications.
5.  Question: What is the best way to ship my vehicle overseas?
    Answer: See details here – Shipping an automobile overseas
6. Question: What are size limits for air freight services?
    Answer: You will need to know the actual weight and also what is known as the "changeable" weight for your air freight shipment.
7. Question: What rules should I know bout items that can't be included in an air freight shipping agreement?
    Answer: General rules state that you can not use air freight shipping for anything considered dangerous, flammable, chemicals, live animals, computer batteries or perishable items.
We hope this information proves helpful with your air freight or ocean freight shipments. We strongly encourage you to connect with one of our expert and experienced overseas shipping consultants here at ETC International Freight Systems. We will always take the needed time to help you create the perfect international shipping solutions. Don't forget that we can also manage any warehousing and distribution challenges as well. We included this button below for an easy way for you to get an overseas shipping rate quote:
PS: If you need assistance, rate quotes or any other information regarding a personal relocation or moving your family and residence overseas, we have an outstanding Household Relocation Service.