The major ocean carriers have announced intended freight shipping rate increases on July 1 on many global trade lanes, but overcapacity of cargo vessel space leaves uncertainty as to whether these new attempts to get freight rates up will be any more successful than preceding general rate increases this year.
Ocean Freight Shipping Rate Increases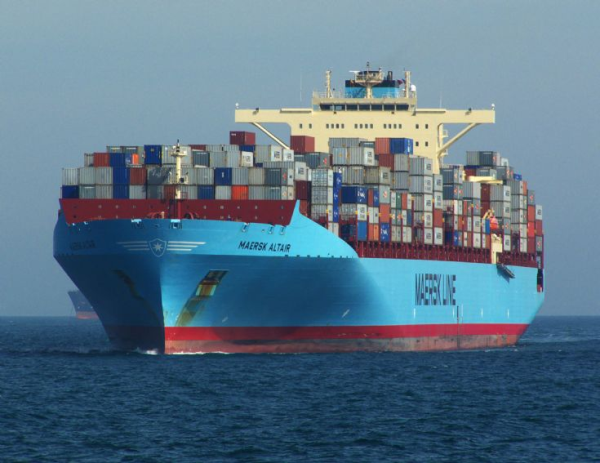 Ocean freight shippers are growing more accustomed to near-monthly increases in the Asia-Europe trade, and bimonthly increases in the trans-Pacific, as they have typically seen rates drop off after the initial increases.
The number of general rate increases for July 1 is unprecedented in these trade areas:
Asia-Europe trade
Trans-Pacific trade
Trans-Atlantic trade
North-south trade
This may be an indication of ocean freight carriers attempting to elevate rates on a global level.
Ocean cargo carriers have attempted to implement monthly GRIs in the Asia-Europe trade this year with only brief success, as the higher rates have lasted a mere 1-2 weeks before dropping to levels even lower than they were pre-increase. Current spot market rates in the Asia-Europe trade are 64% lower year-over-year, and showed rates to northern European ports continue to fall in the weekend ending May 31, for the 11th straight week.
 "Asia-Europe rates are about where they were post-Lehman in 2009," said Ron Widdows, CEO of Rickmers Holdings. "That's a level where there are a lot of carriers burning cash."
However, SeaIntel CEO Lars Jensen expects that the July 1 freight rate increases will have more success… "Rates are hitting rock-bottom in the Asia-Europe trade and getting close to the point where we saw the rate war abate toward the end of 2011, where they have no choice but to stand firm," he said. "Secondly, the losses the carriers are sustaining are becoming too large for any of them to bear, which means you will see an element of discipline."
Ocean freight Rates have held up better in the trans-Pacific trade, where 3 rate increases thus far this year have not led to rates subsequently dropping off as was the case in the Asia-Europe trade. Yet spot rates in the trans-Pacific to the U.S. West Coast are still 14 percent lower year-over-year.
In the long term, for the remainder of this year and into 2014, carriers will not be able to get cargo vessel rates up to sustainable levels until they address the growing flood of capacity as new post-Panamax ships continue to be delivered.
Alphaliner forecasts new vessel deliveries will add:
6.6% to the global container fleet this year
7.3% to the global container fleet next year
Ocean freight carriers have made only negligible reductions in capacity this year. "This year is going to be a decidedly difficult time for the industry and will take quite some time to work its way through," Widdows said.
"Next year, too, unless carriers can develop the resolve to lay up a hell of a lot of ships."
Ocean Freight Shipping

At ETC International, our ocean freight shipping network has been serving companies in need of commercial and industrial cargo shipping since 1984, and we are committed to keeping our customers abreast of the latest shipping industry changes so that they may make the most informed decisions when it comes to ocean freight shipping considerations.
With nearly 30 years experience in ocean freight shipping, we have an expert understanding of all the ins-and-outs of commercial overseas cargo transport. As a result, we possess the expertise to provide invaluable information to our commercial clients to help them make the most of their shipping dollars. We provide all the details a company needs to effectively ship consumer goods and industrial distributions.
We are happy to provide a no-cost, hassle-free rate quote on ocean freight shipping for manufacturers, retailers and wholesalers, and to discuss additional considerations of the overseas shipping process, so your business can reliably ship goods to paying customers around the globe.
You can get your convenient online rate quote right here with just a few clicks: